The Heart of Europe (THOE) project, one with snow and rain-filled streets, on Dubai's The World, will now have a heart-shape island.

"St Petersburg Island has now been re-designed into the shape of a heart, taking inspiration from The Maldives and some of the world's finest holiday resorts," Kleindienst Group Chairman Josef Kleindienst told this website.

The re-designed island will no longer have 30 beachfront villas, but will only house 109-key Tzar hotel, an arrival marina and 90 new Tzar Edition "floating seahorses" (floating boat home).

The seahorses will be connected via floating jetties to St Petersburg, which will be inter-connected to Main Europe island.

THOE comprises six islands: Sweden, Germany, Main Europe, Switzerland, St Petersburg and Monaco.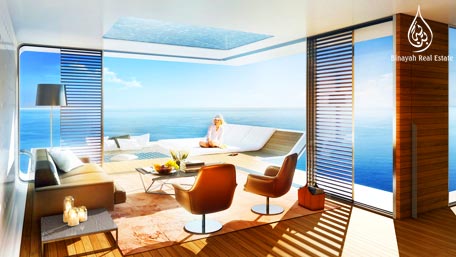 "The re-shaping of the island will allow us to open the resort on October 1, 2016, which would not have been possible until 2017 had we continued with the initial design," he disclosed.

'Floating seahorse' ready next month

The company also revealed that the first floating seahorse (floating boat home) will be ready next month as it will commence sales of phase three (90 floating seahorses) this Saturday.

"The floating seahorse, which has been designed and engineered in Dubai, is now under fabrication in the UAE with the first unit set for completed on 15th December," the company said.

Over 5,000 hours have been invested in research and development and more than 13,000 hours in design and engineering for the floating seahorse. Over 200 specialists and professionals from 25 different countries have been involved in the project.

Each floating seahorse will weigh 188 tonnes and feature 25 square metres of underwater glazing and a coral garden of 46 square metres. The underwater level of unit will be the idyllic environment in which seahorses can live and breed in their natural habitat in the Arabian Gulf.

The developer did not name the UAE-based contractor working on the project, but said fabrication is now underway in dry dock facilities in the UAE. It has also appointed naval engineering consultants and a European company to work on the underwater glazing.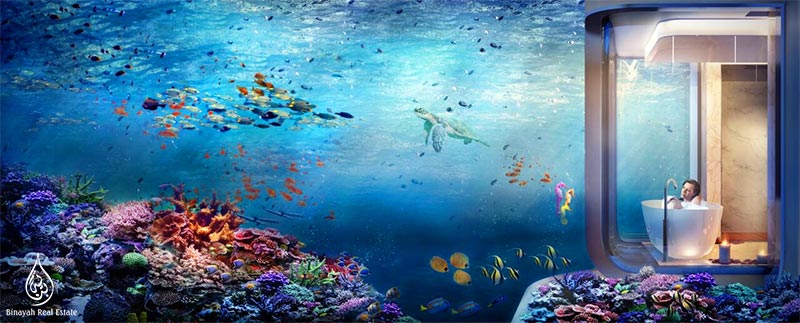 Kleindienst is also working closely with Emirates Classification Society – Tasneef – which will certify the floating seahorse in accordance with unique and tailored set of rules for structural, stability, quality, safety and durability. They will also comply with UAE Maritime Authority requirements for safe operation.

"Everything that we have achieved this year could not have been possible without our expert in-house team of architects, designers and project managers, key contractors, engineering companies and Tasneef," Kleindienst said.

The floating seahorse is a marine style retreat (a boat without propulsion) and will have three levels: one underwater, one at sea level and an upper deck.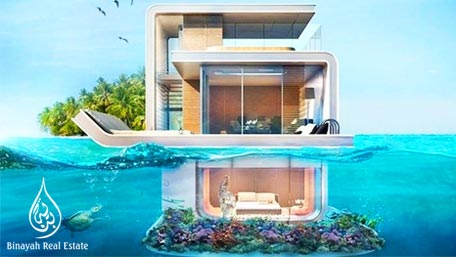 The master bedroom and bathroom will be totally submerged underwater, while the sea level accommodation will have floor to ceiling windows, a fully-fitted kitchen with a dining area and an open plan living area.

The upper deck will feature an informal bed, a mini bar, a kitchenette and a glass-bottomed Jacuzzi. The deck could be converted into a winter bedroom, which can be enclosed with retractable drapes.

Content courtesy: Emirates247.com