It would not be wrong to call Dubai a business and world trade hub. Dubai's fast-growing markets are attractive destinations for business people and the unemployed around the world. It has a magnetic power that attracts businesses and livelihood seekers from all over the world.
Dubai not only provides a comfortable business climate for entrepreneurs wishing to start their own enterprises or real estate business, but it also provides a diverse range of commercial properties in Dubai for businesses to operate and operate.
1. Commercial Land and Buildings in Dubai
Buildings
Aside from commercial units, investors and businesses can look into larger commercial properties for sale in Dubai. You may also wish to think about renting non-owned properties such as land, land, and buildings. Hotels, shopping malls, mixed-use buildings, apartment complexes, hotel flats, and office buildings are common commercial structures for rent and sale in Dubai.
In Dubai, Deira and Dubai Investments Park have a good collection of commercial structures.
Commercial properties for sale in Dubai start at 900,000 AED.
Tenants in Dubai can expect to pay between AED 700,000 to AED 29 million to rent commercial properties.
Plots
Commercial lots are multipurpose land borders that can be utilized to construct commercial constructions for personal or investment purposes. Commercial land is available in Al Quoz, Jebel Ali, and Al Barsha.
Investors in Dubai can expect to pay between AED 1.3 million to AED 175 million for commercial land.
Commercial land for rent in Dubai costs between AED 85,000 and AED 4.5 million.
Land
There are two types of land accessible for commercial properties in Dubai: mixed-use land and industrial land. To start a business from scratch, industrial land can be found in regions such as Al Quoz, Al Warsan, and Jebel Ali Freezone. Investors and tenants looking for mixed-use land might look at commercial properties in Jumeirah Village Circle, Business Bay, and Al Jadaf.
In Dubai, mixed-use commercial land can be purchased for as little as AED 2.7 million. The first year's rent for mixed-use land is AED 765,000.
For commercial industrial land to lease in Dubai, you must have an annual budget of at least AED 68,000. To buy industrial land in Dubai, the minimum budget is up to 850,000 AED.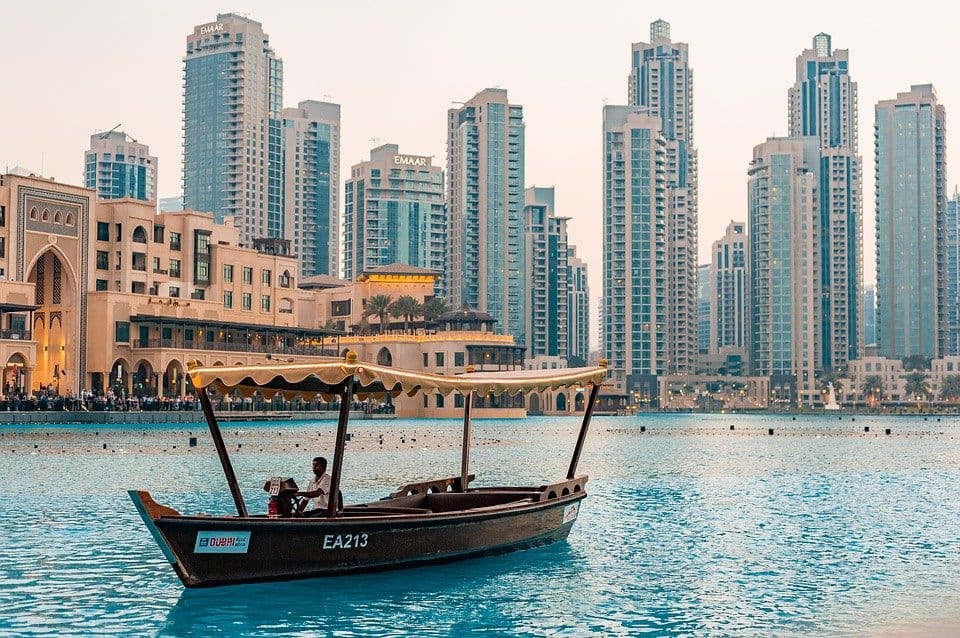 2. Commercial Office Spaces in Dubai
Dubai has a diverse selection of commercial properties. There is virtually nothing here that you cannot find, especially if you are trying to do business in Dubai. From furnished offices to purpose-built factories, there is nearly nothing here that you cannot discover. Let's take a look at some of Dubai's most popular commercial properties, along with an estimate of the cost of purchasing or renting these properties, if applicable.
Offices
In the Dubai commercial real estate market, anyone looking for office space can pick between real unfurnished or furnished offices in Dubai and co-working spaces.
Throughout Dubai, there are a number of offices for rent and sale. There is no shortage of possibilities in the emirate, ranging from units as small as 216 square feet to massive facilities as large as 45,000 square feet. Some of the greatest areas to rent offices in Dubai are Business Bay, Jumeirah Lake Towers, and Sheikh Zayed Road.
Commercial offices in Dubai range in price from 999 AED to 10M AED. If you wanted to buy it, it would cost at least AED 212k.
A furnished office in Dubai can be rented for as little as AED 290,000.
Co-Working Spaces
Co-working spaces in Dubai are becoming increasingly popular among new firms and entrepreneurs due to their low capital requirements and high flexibility. These commercial properties allow you to construct and operate from a basic office space with amazing facilities and a corporate environment. The Bureau Dubai, Nest, Our Space, and Nook are some of the greatest co-working spaces in Dubai.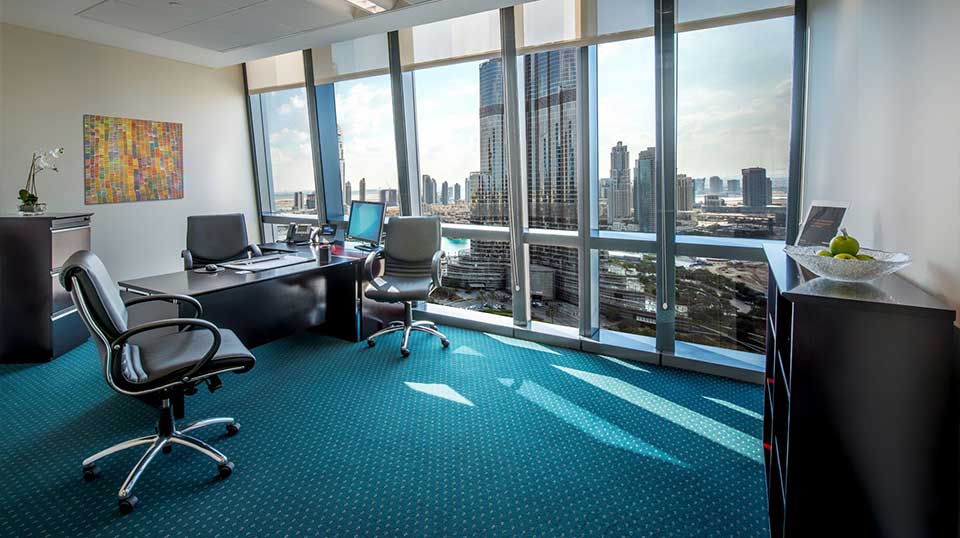 3. Commercial Shops, Warehouses, and Showrooms in Dubai
Dubai also boasts a huge selection of rental and for-sale stores, showrooms, and warehouses.
Shops
Shops in Dubai are available for rent and sale, ranging from modest outlets to huge commercial spaces. Rental stores may be found in practically every business sector in Dubai, including Dubai Marina, Business Bay, DIFC, Sheikh Zayed Road, and Sheikh Zayed Road.
Commercial rental stores in Dubai can be rented for as little as AED 10,000.
Business Bay, DIFC, Meydan City, and International City are the primary locations in Dubai featuring stores for sale. In Dubai, stores can be purchased for AED 245,000.
Warehouses
Another prominent sort of commercial property in Dubai is warehouses. They are an excellent choice for commercial storage, but they can also be used in light manufacturing activities. Dubai offers a sizable inventory of warehouses for rent and sale. Some of the greatest areas to rent warehouses in Dubai are Al Quoz, Ras Al Khor, and Dubai Investments Park.
A warehouse leasing in Dubai costs a minimum of AED 5.7k per month.
Warehouses in Dubai range in price from AED 1 million to AED 73 million.
Showrooms
You can find exhibitions halls all around Dubai, whether you need one to demonstrate heavy gear or your company's latest technology equipment. Showrooms in Dubai are often purpose-built and come in a variety of sizes, so you're spoiled for choice based on what works best for your business.
Commercial showrooms in Dubai start at AED125,000 per year and can go up to AED5.5 million depending on the size of the building.
If you want to buy a commercial property in Dubai that may serve as a showroom for your company, you should look at regions like Ras Al Khor and Al Quoz.
Commercial Floors
Commercial floors can be found in Dubai's skyscrapers and shopping malls. These multi-purpose commercial properties in Dubai can be utilised and refurbished to meet the needs of the business.
Commercial space for rent in Dubai starts at AED 85,000 and is available at JLT, Business Bay, and Dubai Internet City.
According to current offers, the minimum cost to purchase a business space in Dubai is 3.2 million AED.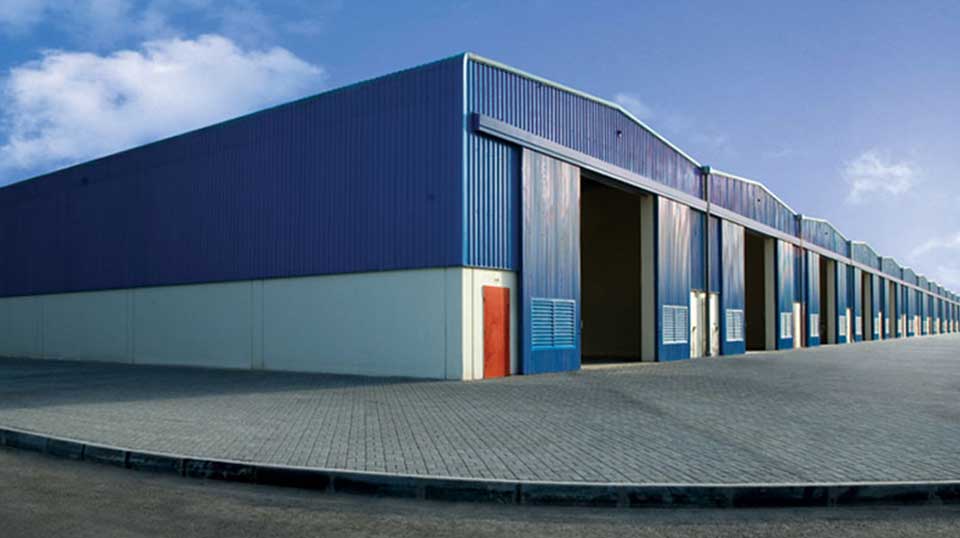 4. Commercial Factories and Labor Camps in Dubai
Factory and labor camps are among our most recent commercial properties in Dubai.
Factory
The Al Qusais Industrial Zones, Dubai Investment Park, and Dubai Industrial Park are home to the majority of Dubai's factories. In Dubai, you can rent or buy particularly constructed factories as well as multi-purpose factories. Factory sizes vary, as do all other commercial real estate in Dubai.
The smallest are usually a little more than 4,000 square feet. The largest are frequently over 130,000 square feet. Pi. Factories for sale in Dubai range in price from AED 150,000 to AED 34 million.
Commercial tenants in Dubai can expect to pay more than AED 600,000 per year to rent a factory.
Labor Camps
In Dubai, labor camps are also considered commercial properties for rent and sale. These camps provide a cost-effective answer for businesses looking for well-planned staff housing.
Labor camps in Dubai are mostly concentrated in the industrial zones of Al Quoz, Dubai Investments Park, Jebel Ali, and Muhaisnah.
Labor camps in Dubai can be rented by the room or the entire facility for costs ranging from AED 33,000 to AED 30 million. Companies can also rent work storage space based on their requirements.
Complete labor camps are also for sale in Dubai, with prices ranging from AED 2.8 million to AED 110 million.
In addition to the sorts of commercial properties inn Dubai listed above, huge areas for sale and rent are available in Dubai. Bulk units in Dubai are a group of properties that are accessible for common commercial usage. Warehouses, showrooms, shops, and residences are examples of such structures. Anyone wishing to buy or rent a business property for sale in Dubai should first read this guide to commercial property in Dubai, which covers everything from taxes and fees to applicable legislation. Investors can also investigate the many types of residential real estate in Dubai in order to diversify their real estate investment portfolios.