Looking for the Beachfront Residencies…!
Are you considering purchasing Emaar Beachfront apartments with bitcoin? or looking for the best area? Then, the wait is over, you should consider first Emaar beachfront residencies before going to any other area. Emaar, which is located on the beach, is ideal for individuals looking to invest also with digital currency i.e. bitcoin. It's protected and monitored, and it's close to Dubai Marina, between Palm Jumeirah and JBR.
The community is located near some of Dubai's most prestigious yacht clubs, shopping centers, and restaurants. It has been designed with the highest standards of luxury living in mind so you can enjoy an exceptional lifestyle while being surrounded by beautiful views of the sea from every home.
Easy Access Anywhere in Dubai with World-Class Amenities
You will have access to all amenities such as swimming pools, gyms, tennis courts, children's play areas, and more! Emaar beachfront Dubai also has plenty of retail outlets nearby where you can buy groceries or get your hair done at any time without having to leave the building. This community offers everything you need under one roof!
With its prime location on the waterfront, it provides easy access to some of Dubai's most famous attractions including the Mall of the Emirates which hosts over 1 million visitors each month! If this sounds like something that would interest, you then make sure to check out our website today for more information about beachfront projects in Dubai.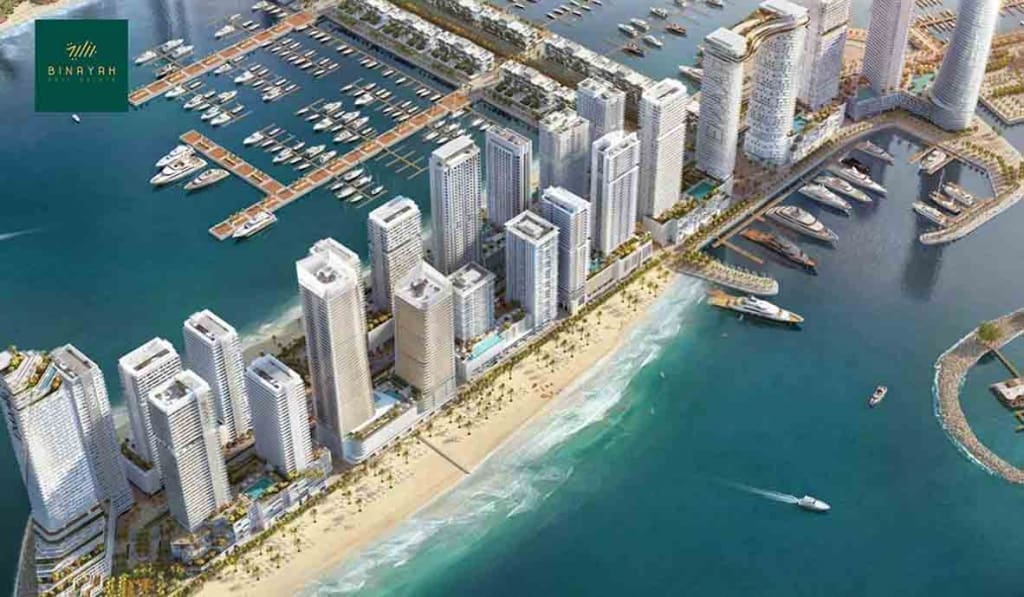 Do You Want to Live in a Luxury Beachfront Community?
Emaar beachfront apartments for sale are perfect for those who love living by the sea. The development has 27 residential towers and a private beach, making it easy to enjoy your days relaxing on the beachfront or swimming in the ocean. You can also easily access Sheikh Zayed Road from this location, so you will be able to get around Dubai with ease. And if that wasn't enough, all of the apartments come with stunning views of either the sea or the city skyline!
If you want to live in an apartment that will make your friends jealous every time they visit, then look no further than Emaar Beachfront! Emaar beachfront apartments for rent or sale, consist of 1-4 BR apartments and 3-4 BR penthouses at affordable prices. Plus, they offer freehold ownership options as well as rental management services! This is truly one of Dubai's most luxurious communities – don't miss out!
Emaar Easy Payment Plan Including Apartment with Bitcoin Options
The development represents Emaar's best off-plan initiatives. Beach Vista, Sunrise Bay, Marina Vista, Beach Isle, South Beach, Grand Blue Tower, Beach Mansion, and Palace Beach Residence are among the most notable constructions. You can buy any Emaar beachfront apartments with bitcoin also. It's an amazing opportunity for digital currency fans.
You will be living near the most beautiful beaches in Dubai and have access to all sorts of amenities like swimming pools, gyms, restaurants, and more! With your own private balcony overlooking the sea, nothing beats waking up every morning to that view. It's time to live life on your terms.
Buy Beachfront Apartments with Binayah Real Estate
Beachfront Emaar apartments of spectacular waterfront properties at Emaar are the trendiest in Dubai. For the greatest Emaar beachfront apartments with bitcoin or in regular transaction at cheap rates, visit our website or meet with Binayah Real Estate representatives. Now you can book new launching Beach Mansion Apartments at Emaar Beachfront Dubai. contact us today for further assistance.