As far as fantasy locations go, Dubai has to be at the top of the list. Many people travel to the Middle East every year to see this ideal place. It's a destination where you can enjoy the best entertainment, ultra-modern architecture, exotic and exciting nightlife, and spectacular views of the beautiful skylines. Find out what else makes this magnificent city a dream vacation by reading this article in its entirety.
A Fantasy World
A fantasy land, Dubai is a haven for those who appreciate fine design, opulence, and glitz. The quality of living in Dubai is also the highest of any city in the world. As a result, it's little wonder Dubai is a popular tourist destination.
Income and Luxury Lifestyle
Jobs with high pay in Dubai are plentiful due to the city's thriving economy and commercial prospects. Apart from that, this beautiful metropolis offers a luxurious way of life. Due to its idyllic location, many individuals never want to leave!
Attractions for Tourists
Tourists should not miss Dubai's many distinctive and unique tourist attractions. These attractions include the Burj Khalifa, the world's tallest tower, the Dubai Mall, the world's largest and most exclusive shopping mall, the Burj Al Arab Hotel, which is one of the world's most opulent hotels, the world's largest aquarium, Palm Jumeirah, the eighth wonder of the world, and a host of others.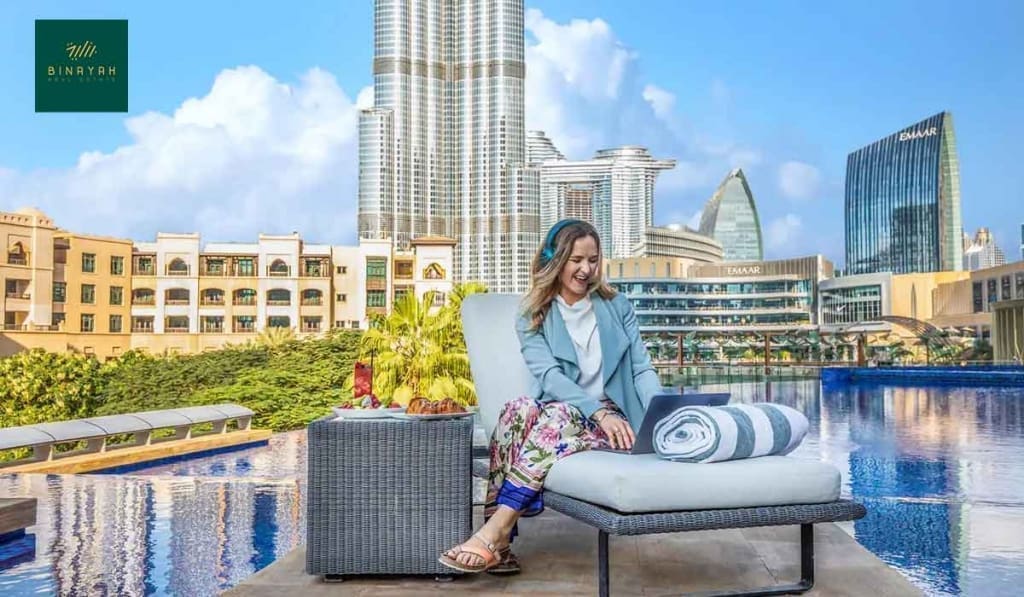 A Rapidly Expanding City
As a wealthy metropolis with the fastest growth rate in the world, Dubai is well-known. Abu Dhabi has evolved into an international economic, tourism, and transportation Centre. Income and lifestyle are both high-class. With so much economic activity and business opportunities, there is much high-paying employment to be found here. Additionally, this amazing place has a wonderful way of life to offer. A lot of individuals find it a dream place they never want to leave because of its beauty!
Incredible Nightlife
One of the best things about Dubai's nightlife is that it attracts a lot of foreigners. Bars and pubs in Dubai are some of the best in the world. Dining establishments, as well as bars and discotheques, are always busy throughout the year. As a result, Dubai is a dream vacation where you'll never run out of things to do!
Hub Aviation
Dubai's airport is one of the busiest in the world since travelers from all over the world flock to this magnificent city all year round. As a result, it has become a major air hub, with thousands of people traveling in and out of it daily. This fact also illustrates Dubai's status as a world-famous tourist destination.
Where to Go for the Best Shopping Experience?
Dubai is a haven for individuals who love to shop. As a result of this, the city has a large range of luxurious and exclusive shopping Centres to choose from. Dubai's gold market is well-known. In Arabic, it's called a souk.
More Attractions Are Coming
Every year, new attractions are added to this beautiful city as it continues to flourish. Several exciting new attractions are set to open in Dubai shortly including the following:
1. Ain Dubai
As one of the most popular attractions in Dubai, Ain Dubai is not to be missed. It's the world's largest Ferris wheel, and it's located in the Blue Waters neighborhood. Ain Dubai is the world's tallest Ferris wheel, reaching a height of nearly 250 meters. Over 1400 persons can be accommodated.
Characteristics: There is a lovely view of the city's coastline that passengers can take in while aboard. It has a big LED screen installed on the wheel that serves as an entertainment area at the base of the vehicle.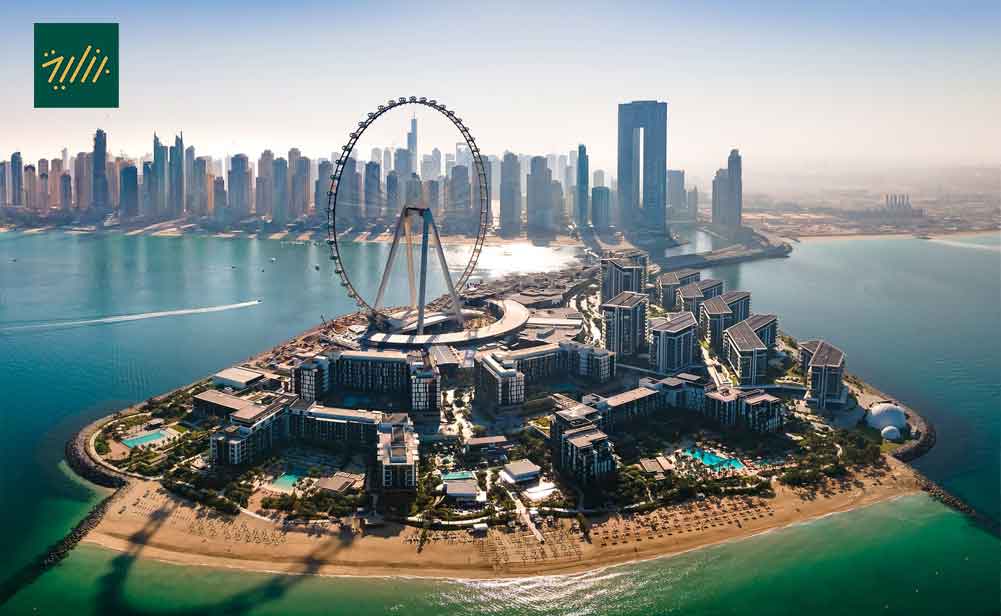 2. Museum of Madame Tussaud in Dubai
Madame Tussauds is a museum of wax figures that are located in London. An attraction from the Wax Museum chain will open in the Middle East, according to rumors that have been circulating since 2008. In addition to New York and Sydney, the wax museum also has locations in London and Beijing.
Characteristics: Celebrities such as actors, politicians, athletes, and historical personalities can be seen in the museum's wax figures collection.
Location: It is located on Blue Waters Island, one of Dubai's newest hotspots. Ain Dubai is located immediately next to it.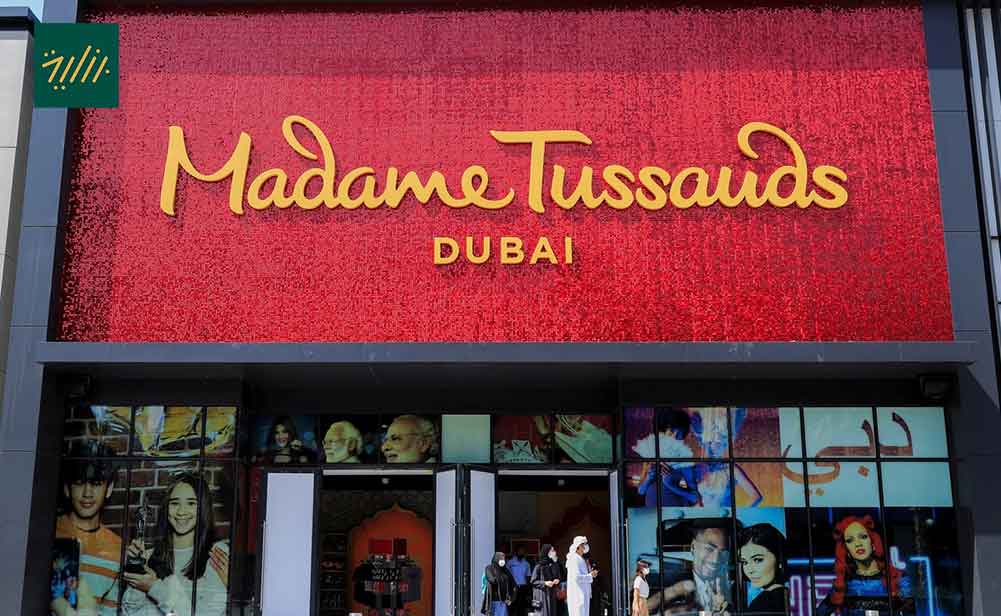 3. The Museum of the Future
With its award-winning design, The Museum of the Future is also one of Dubai's most popular tourist attractions. It's a place of inspiration for the future.
Characteristics:
Innovation workshops are also available.
An exhibit showcasing futuristic inventions on display.
Dramatic and thematic attractions of great size.
The architecture is surprising.
Location: On Sheikh Zayed Road, opposite the Emirates Tower, lies the Sheikh Zayed Cultural Center and Museum.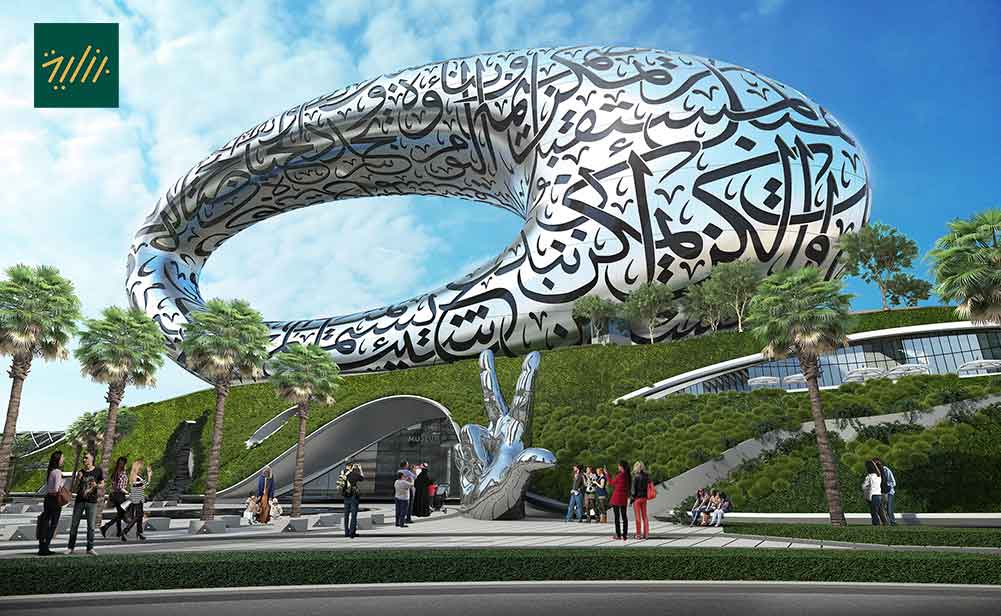 4. Mohammad Bin Rashid Library
A world-class library, the Mohammed bin Rashid Library was designed to look like an open book laying on the ground. As you can see from the stream, it is a tall structure with a distinctive shape.
Characteristics:
Library of international renown
The structure's exterior appearance
Location: Al Jaddaf Dubai
5. Zombie Apocalypse Park
In the Zombie Apocalypse Park, visitors can enjoy a wide range of zombie-themed activities. He'll be known for his opulence and his sassy attitude.
Characteristics:
Haunted house.
They glow in the dark.
Zombie races.
Zombie-themed cafe.
Paintball games.
Targeted activities.
Virtual reality.
Living acts.
The escape rooms.
Useful information.
9D virtual reality movie theatres.
Location: The night market – Deira Island.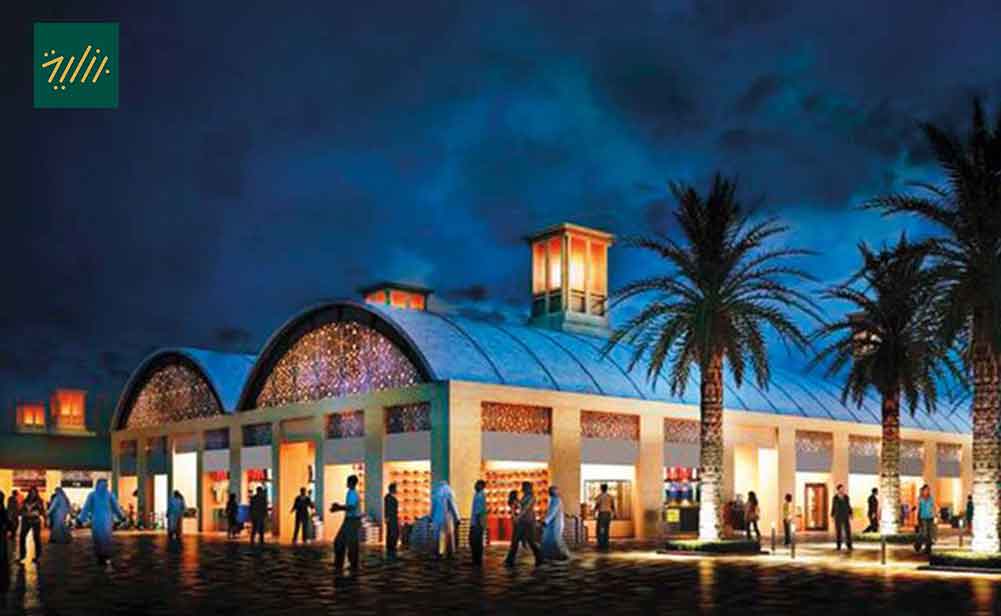 6. The City of Aladin
One of the many amazing projects now under construction in the United Arab Emirates, this one is unique. Aladdin City is based on the Arabian legends of Aladdin and Sinbad, which have captivated audiences for centuries. The three towers resemble the "magic lamp" from Aladdin's tale. It's a colorful, sparkly, and really lovely structure.
Characteristics:
There's something magical about the three-floor edifice, which evokes the magic lamp from Aladdin.
It has a snake-like appearance and is connected to bridges and walkways.
Offices and hotels are also part of the complex.
900 automobiles can be parked there.
Location: Dubai Creek, near the U and J one towers.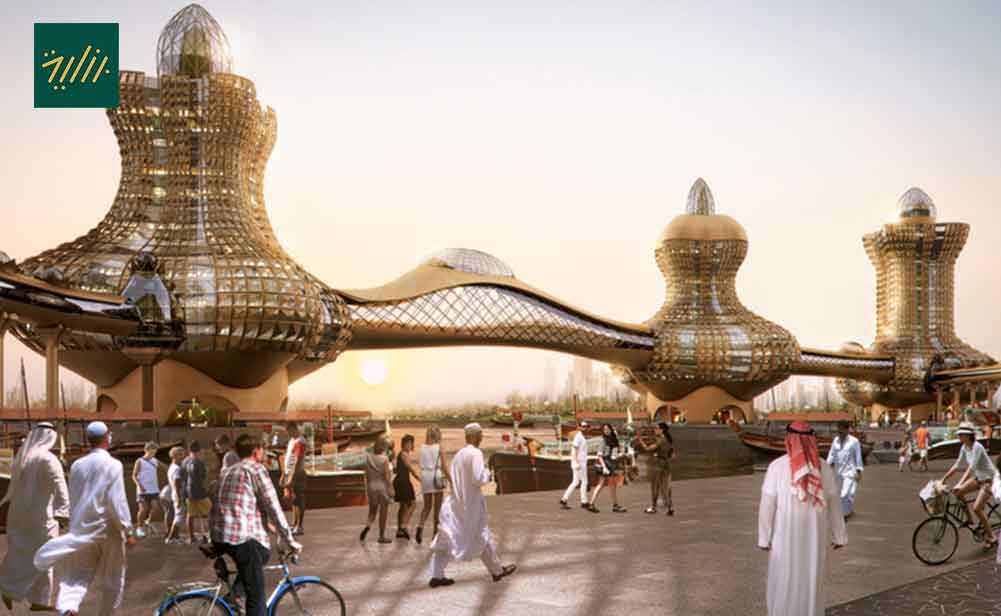 7. The view of the Palm
The Palm Jumeirah is a great site to see Dubai from a different perspective. 52 Floors of Palm Jumeirah house a new landmark known as The View at The Palm.
Characteristics: Tower of palms in Nakheel Shopping Center Visualization
Location: Only a few minutes away from Palm Jumeirah Beach lies Shaikh Zayed Road.
Final Words
Binayah Real Estate is a leading property management company in Dubai. We deal in buying and selling Dubai property with bitcoin and other traditional currencies. We also provide property management services in Dubai.