Buying a property on the Emaar Beachfront Dubai is the most important investment you can make, and it's one of the biggest decisions you've ever made. We know how difficult it is to find the right apartment for sale in Dubai and the UAE. Buying a home or apartment can be stressful, but it doesn't have to be. Thanks to Emaar Beachfront for exploring, carving, decorating, and beautifying many of these beautiful areas.
Although Dubai has long been known as a global real estate hotspot, prices are constantly rising in this market, buying a home here is not just about investing – it's about securing your future. ۔ With so much time at stake in beachfront projects, choosing the right location is important. Emaar Beachfront apartments Dubai offers an unparalleled beachside lifestyle that will appeal to everyone who wants to live a life of luxury on Dubai's Jumeirah Beach.
Why Do You Think about Emaar Beachfront?
Emaar Beachfront is the best area for residence in Dubai. Emaar developed more than five beachfront projects names Beach Isle, Beach vista, Marina vista, Grand Bleu tower, Sunrise bay, and the newest one is Beach Mansion Dubai that is under construction.
The newest addition to the luxury residential apartments developed by Emaar. At Emaar Beachfront: Expats finds the apartments for sale, or rent at Emaar Beachfront. Emaar Beachfront is a perfect destination for living in Dubai.
The Emaar beachfront project was formally launched by Emaar Properties, the leading property developer of UAE, and its chairman Mr. Mohamed Alabbar during December 2007 at Jumeirah Palm Island for sale.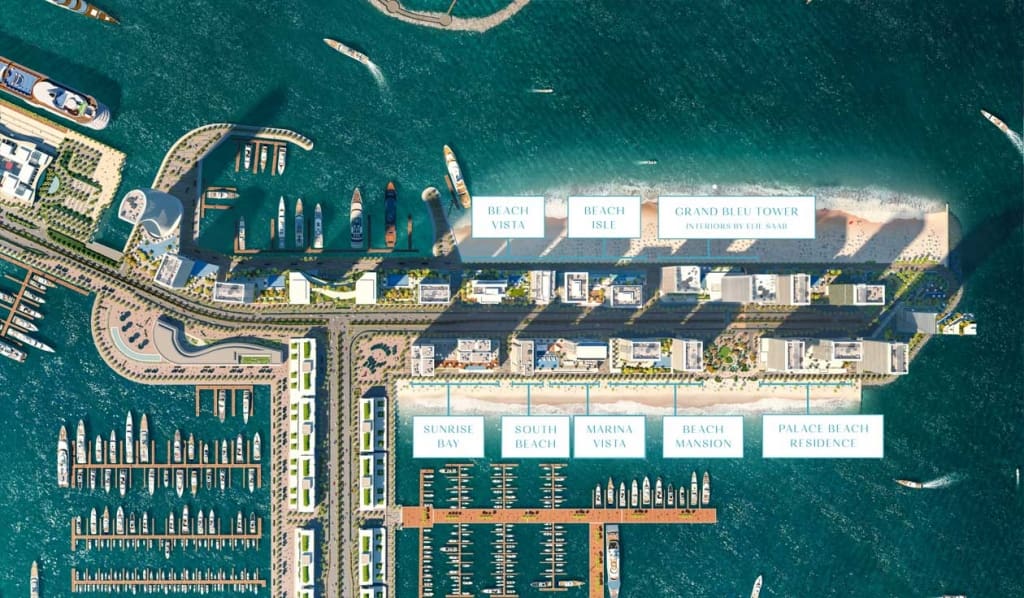 About Luxury Project with World-class Facilities
Other luxury projects from Emaar are downtown Jebel Ali, Dubai Marina, Emirates Living (Mohammed Bin Rashid City), and Emaar Beachfront. There are many more beachfront projects under construction in Jumeirah at Palm Island for sale which is by the leading property developer of UAE-Emaar Properties Group. If you want to buy apartments near a beautiful sea beach, Emaar Beachfront is the right place to buy.
Emaar beachfront Dubai is offering luxury apartments with different designs and amenities like infinity pools, sea views, high-speed lifts & a 24-hour security surveillance system. The recent addition in Emaar properties' beachfront project list of residences near a beautiful.
The white sand beach is Beach vista which offers Emaar beachfront apartments for sale that have stunning views. After the success of selling all residential units within just two days during launching, it was one of the top luxury projects in the Jumeirah Palm Island list at Dubai Marina District.
The project has three towers with a total number of 27 floors that are spread across a total land area of 12 acres. There are different types of Emaar beachfront apartments with luxurious amenities like infinity pools, sea view, high-speed lifts & a 24-hour security surveillance system. Three towers in Beach vista offers one to three-bedroom Emaar beachfront apartments for sale near a beautiful beach shoreline which is located in Dubai Marina.
Think Smartly and Take Decision Wisely
If you are thinking of selling your current apartment with bitcoin and moving into something new like Beachfront Emaar, then we would like to help you sell faster by giving you more exposure online through our innovative marketing solutions! To learn more about how we can assist with selling your property or listing your property for sale visit us today at binayah.com