Are you looking for a new home? Alaya villas are the perfect place to call home. It's an intimate enclave of your own with amenities that are unmatched in this community. You can find the best balance for body and soul within Alaya's natural splendor. The amenities offered here will make it easy for families to enjoy scenic spaces and leisurely walks, while still being close enough to all the action of city life. Find out more about community today.
Come see why so many people love living at Alaya villas Dubai. They have everything you need right here, from beautiful homes to amazing amenities like pools, parks, playgrounds, fitness centers, and much more. They offer great schools nearby too, check out the school's there. If you want a better way of life, then come see us today at Alayavillas. They would love to show off what makes this neighborhood so special.
Alaya at Tilal Al Ghaf, a three-million-square-foot residential development located at the intersection of Hessa Street and Sheikh Zayed Bin Hamdan Al Nahyan Street in the heart of Dubai's residential growth corridor, surrounded by world-class golf communities such as Victory Heights and Jumeirah Golf Estates and close to major sports venues such as the Dubai Autodrome and Cricket Stadium.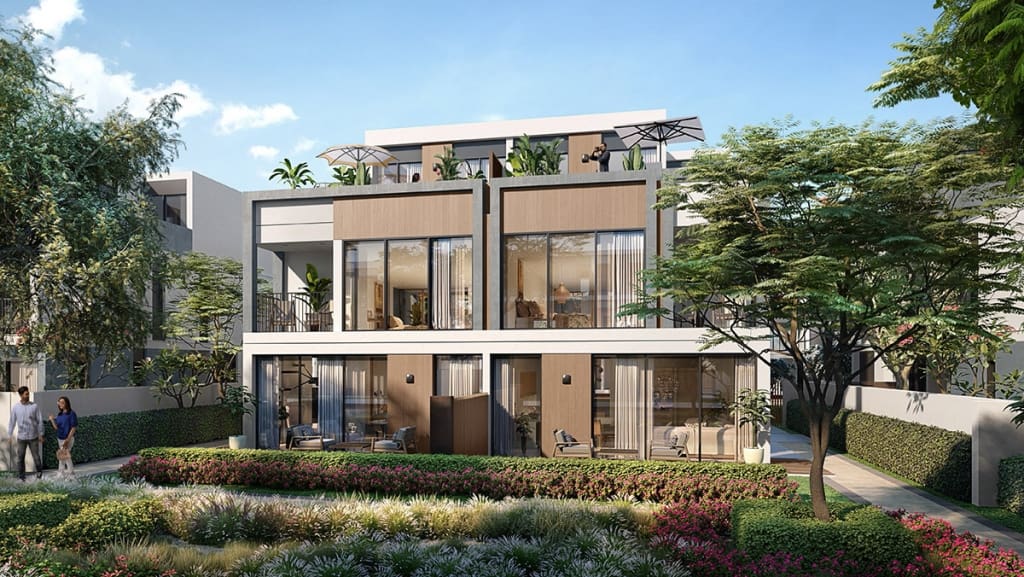 The community is built around a 70,000-square-meter recreational lagoon with beach access and non-motorized activities. The neighborhood will contain 18 kilometers of hiking/running paths, 11 kilometers of bicycle trails, and over 400,000 square meters of green space with parks.
Some important facts about Alaya villas development:
3.81 billion dollars (AED 14 bn) The whole amount invested.
There are 6,500 freehold residences in the area.
20,000 people live here.
Over 3 million square meters.
CRYSTAL LAGOONS has built a 70,000 square meter lagoon at Al Ghaf (12 percent already made).
400 meters of white sand beach
The Waterfront Promenade is 1.5 kilometers long.
18 kilometers of walking trails
11 km of cycling trails.
VOX cinemas are available both indoors and outside.
The UAE's largest standalone Carrefour.
The Royal Grammar School Guildford Dubai is launched in September 2021.
Alaya villas important facts
There are 130 luxury suites. Each suite has two distinct statement styles to choose from. The Mediterranean, through Modernist eyes, or G-2 floors (with an elevator), private home elevator and 4+5 bedrooms available for more spacious options. Sky Suites will have you feeling like royalty with their impressive terraces that can host everything from heal sessions to entertaining friends in style.
With BUAs ranging up close around 6 beds Alaya Villas for Sale, per floor size ranges 422-639 sq. ft., there isn't one perfect option here. But if quality matters most then get your research started now because these aren't just any old flats.
Here is a modern European kitchen style perfect place to cook up a storm or simply relax. The marble floors are of the highest grade, while wood flooring decorates every room in this luxurious abode, perfect for hosting guests who will be treated like royalty.
For those looking outside with an eye on what's happening around them all day long rather than inside their homes, 3 parking spaces are available out front (2 reserved). And if you are not afraid that someone might take yours away from under your nose because they have got more space no problem. 4 additional spaces belong solely so there won't ever come any shortage when friends drop by unexpectedly. Accessible through glass doors right off main level living area.
Visit us online right now for more information about how you can live in luxury Alaya Villas at Tilal al Ghaf Dubai near your family members who are already enjoying their stay there.