Living in a wonderful area with the best facilities is everyone's dream. In order to fulfill this dream, every earning person spends a significant amount of money on buying a house. And if this money is not used wisely, then you may have to bear heavy losses. When you feel the deep grip of this Dubai location over the Jumeirah Park Villas, the quality life of dreams comes across as a family-centered residential community.
There are 2,000 family villas in this dedicated villa community. Parks and green spaces surround the domestic villas in the famous Jumeirah Park. The area's community covers 350 hectares, and the neighborhood is divided into clusters. Each villa is decorated in a unique style. Various villas with three, four, or five bedrooms and large family rooms were presented by the developers.
Jumeirah Park villas for sale are designed in three different architectural styles: heritage, regional, and rural. Private terraces and sculpture garden are included in every villa, as well as a double garage. Private indoor pools are available in the larger villas. The properties in this area are part of a large group of villas in Jumeirah Park. Villas are available for both rental and purchase.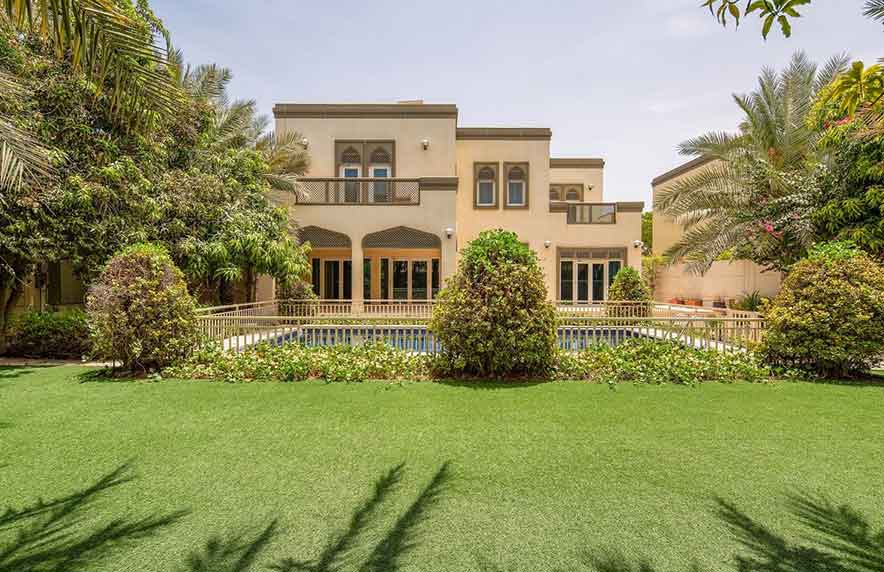 Jumeirah Park Villas for Rent
As aforementioned, Jumeirah Park has three basic villa architectures: inheritance, regional, and inheritance. Jumeirah Park villas for rent has three-bedroom homes ranging in size from 3397.56 square meters to 3397.56 square meters. Homes with four and five bedrooms, ranging in size from 5,071 to 5,449 square metres, are available in the regional villas (471.1 to 506.2 square meters). Legacy Villas, on the other hand, range in size from 4,851 to 5,479 square feet (450.67 and 509 square feet). All of them provide ample interplanetary housing.
Binayah's rental and purchase costs have jumped significantly, and the homes are designed to meet the needs of modern families, with large open living areas overlooking the garden. These villas are your first choice for living and investing because of the bedrooms and living rooms, terraces, and well-designed kitchens. Each villa is equipped with a spacious garage and a lovely courtyard. The purchase of these villas with leases is encouraged for both expats and locals. Binayah Real Estate Dubai agents, on the other hand, can help you purchase these villas for sale in Dubai based on your preferences.
Jumeirah Park Villas Rental Details
5 Bedroom Villas for Rent
Annually rent AED 7,000,000
Plot Size: 8,618 ft.
Bedrooms:5
Bathrooms:6
Villa Size: 4,689 ft.
Property Type: Villa
Parking:2
Features:
Balcony
Gadgets for the kitchen
Covered parking
Room for the maids
Garden
4 Bedroom Villas for Rent
AED 5,200,000/year in rent.
4154 ft2 villa
6,888 sq. ft. Plot Size
Bedrooms:4.
Villas
Features
Balcony
Built-in wardrobes
Covered parking
Maids Room
3 Bedroom Villas for Rent
Annual Rent: AED 4,100,000
Villa Size: 3,063 ft.
Bathrooms:5
Plot Size: 10,000 ft.
Bedrooms:3
Features
Balcony
Built-in wardrobes
Covered parking
Maids Room