Arabian Ranches is a self-contained suburban community with its own supermarket and a variety of local businesses. The location, which is located outside of the city, is popular with families with small children, and many villas for sale in Arabian Ranches Dubai are available. The residences and villas are situated along tree-lined pathways that are suitable for strolling and playing with youngsters.
Townhouse for sale in Arabian Ranches, and villas for rent in Arabian Ranches among the 4,000 homes, with public facilities include tennis and basketball courts, a swimming pool, and open green areas. A golf course and the famous Dubai Polo & Equestrian Club are also available.
Associated Property Developers
Emaar Properties is the master developer
A polo and equestrian club, a retail center, children's play areas, parks and open spaces, and swimming pools are among the amenities.
It takes around 26 minutes to travel from Arabian Ranches to Dubai Mall, 24 minutes to Palm Jumeirah, 23 minutes to Burj Al Arab, and 27 minutes to The Walk JBR.
It takes around 37 minutes to travel to Dubai International Airport (DXB), and about 34 minutes to go to the new Al Maktoum International Airport. Google Maps calculates all times and assumes the quickest route under average traffic circumstances.
Arabian Ranches Dubai is a well-planned community with over 4,000 magnificent villas and is strategically positioned on the highways leading to Dubai, Abu Dhabi, and Al Ain, providing the ideal retreat from the rush and bustle of city life. Near the Global Village entertainment district, it is home to the Arabian Ranches Dubai Golf Club and Dubai Equestrian & Polo Club. Property for sale in Arabian Ranches is available with cool facilities. Palmera, Al Reem, Saheel, Mirador, and Casa are the primary sub-communities of Arabian Ranches, which are split into 23 zones.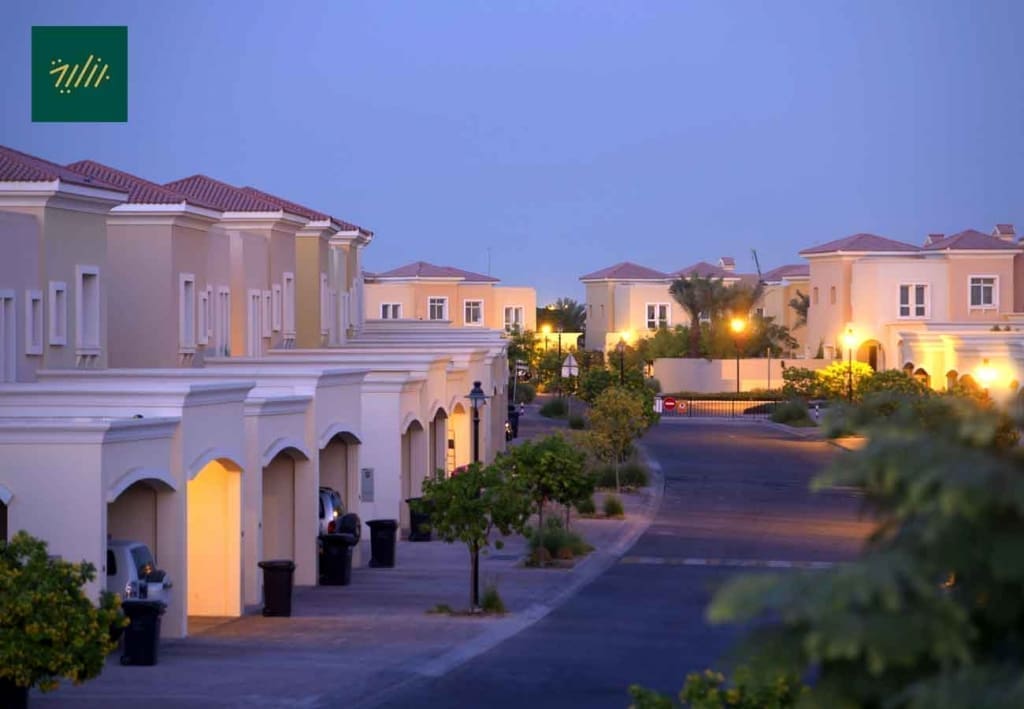 PALMERA VILLAS
Explore Palmer's European-style villas, which range in size from two to three bedrooms and include excellent finishes and colour palettes.
VILLAS AL-REEM
Al Reem is a collection of three-, four-, and five-bedroom detached single-family houses with lake views and private gardens, inspired by traditional Arabic and Spanish architecture.
SAHEEL VILLAS
Saheel is made up of magnificent one- and two-story villas for sale in Arabian Ranches with three and five bedrooms that overlook lush gardens and a golf course.
MIRADOR VILLAS
Visit the Mirador for a sense of real Spanish architecture and riches. Each Mirador home is two story's high, with expansive living rooms, gardens, and private pools.
CASA VILLAS
CASA VILLAS is a Spanish word that means "house" in English. The magnificent Moroccan-style homes are available in six different types with three to four bedrooms. Casa's open areas are stunning and expansive, with spectacular vistas, a flood of natural light, high ceilings, and elegant proportions.
Residents have access to the retail center, which includes cafés, restaurants, a lounge, laundry, and a pharmacy, as well as a range of stores, restaurants, and entertainment venues. Other community amenities that children and families may enjoy include tennis courts, basketball courts, walking and jogging tracks, and swimming pools. Take advantage of the opportunity to relax in a prestigious family area that is also one of the oldest.
The Arabian Ranches Dubai Golf Club, an 18-hole desert-style grassland course designed by the famous Ian Baker-Finch, is the investment's focal point.
The clubhouse is built in the style of a Spanish colonial mansion and has the famed Birdie's sports bar and a terrace with views of the golf course. Rooms at the clubhouse overlook the lake and golf course. The Dubai Polo and Equestrian Club also has two international polo grounds and organizes a variety of national and international polo competitions. There are also excellent stadiums for horseback riding, showjumping, and dressage, 326 stables, and an international-standard equestrian training track, a gym, a swimming pool, a bar, a lounge, and a restaurant within the club.
Explore our collection of villas for sale in Arabian Ranches. To narrow down your options, sort by number of bedrooms, bathrooms, price, and villa type. You can also use our map and sophisticated search options to find the most recent villas for rent in Arabian Ranches. You may book a tour on our website at Binayah Real Estate Company Dubai or by contacting one of our agents. Our Arabian Ranches Dubai experts will show you some of the greatest properties and walk you through the whole process of buying or renting one!
You can also buy Dubai real estate with Bitcoin. Our experts assist you with the easy 3 step procedure and you will become the owner of a beautiful villa in Arabian Ranches Dubai.