You have been putting your home on the sale list for the last three months but have not bothered to contact anyone or are unable to close the contract. What is the cause of this painful problem? There can be thousands of reasons that happen to property owners. What is wrong you are you doing? What are the reasons? Which mistakes and shortcomings can you overcome to sell your home?
This article will help you identify such errors. Let us start.
Bad Timing
The majority of individuals prefer to house hunt in the spring and summer rather than the winter. This does not imply that listing your Dubai property for sale in the winter will result in a lack of interest. People, on the other hand, were quite grateful for the convenience and comfort. In cold weather, you probably do not want to travel from your vehicle to your new house. Consider the amount of time you put your property up for auction since spending months without selling might be a good choice.
Not Enough Visibility
Potential purchasers on the internet did not easily find your house. People nowadays look for a home on the internet. It is in your best interests to have your house listed on an internet auction site almost everywhere.
High Costs
This may not be the market for you if your property is pricier than your competitors' are. You may believe that this is merely an asking price that your potential purchasers would undoubtedly haggle over. This may be true, but it usually results in a strong aversion to potential purchasers. As a competitor make sure, the price is not too high. Check your area's lowest market price.
Doing Itself
You can decrease the real estate shares if you sell your house yourself. People, on the other hand, rarely glance at a house with the words "For Sale by Owner" on the front. Real estate agents have a higher chance of selling your property than you do.
House Condition
Although expensive repairs may be the primary cause for your home's sale. To make at least some small fixes, get it right. Major repairs that are not fixable will be displayed at the buyer's request. You cannot expect to get the same price for your property as you would for a home with few or no drawbacks. Make sure purchasers have enough time to bid on the deal.
The Image Speaks for Itself
Only publish photographs of the front patio on the Internet during the auction. Many people make the mistake of uploading all of their home's front views to the Internet. This image is excellent, but it is not as expressive as it might be. Make an effort to include as many photographs of your house as possible. Pictures of the outlets in your home will greatly improve your sales. The most crucial factor is that all photos be clean and taken in natural light.
Your Curb Appeal is Poor
Clogged gutters, overgrown lawns, and peeling paint would all be detrimental to the buyer's decision. While internet images might be extravagant, if a buyer is disruptive on your sidewalk, they are unlikely to purchase. If the reality is not excellent, no matter how appealing the photos are on the internet, they will not sell. In addition, because the sidewalk is the first thing a potential buyer sees, the first impression lasts longer.
Make an effort to include as many photographs of your house as possible. Pictures of the outlets in your home will greatly improve your sales. The most crucial factor is that all photos be clean and taken in natural light.
Poor Marketing
The majority of individuals run the danger of promoting their properties incorrectly. Even if your house was maintained by a real estate agent. It is possible that the listing agent's activity plan is outdated. According to a recent survey, 44 percent of buyers begin their search on the internet before calling a real estate agent's office. Therefore, if your home is not properly situated in the ideal location, it is extremely probable that it will not sell for months.
Make a thorough assessment of your abilities. Choose an agent who is ready to work, rather than someone your uncle's coworker will introduce you to at work.
Title Issues
The titles displayed are the legal paperwork that proves you are the legitimate owner of the property, not the name given to it. Buyers may feel the entire farce is a scam if transportation is provided without a document of transfer. All you have to do now is call your attorney or title firm to get the paperwork you need to expedite your transaction.
Stench
An ancient real estate cliché still holds true: "If I can smell it, I can sell it." Check for odor-causing mold infestations or blocked gutters, since smells are a significant turnoff for potential buyers.
Because you have gotten resistant to certain scents, you may not be able to detect them. When it comes to the scent of your house, you should seek the opinion of a trustworthy friend. This way, you will be able to figure out what is wrong and repair it.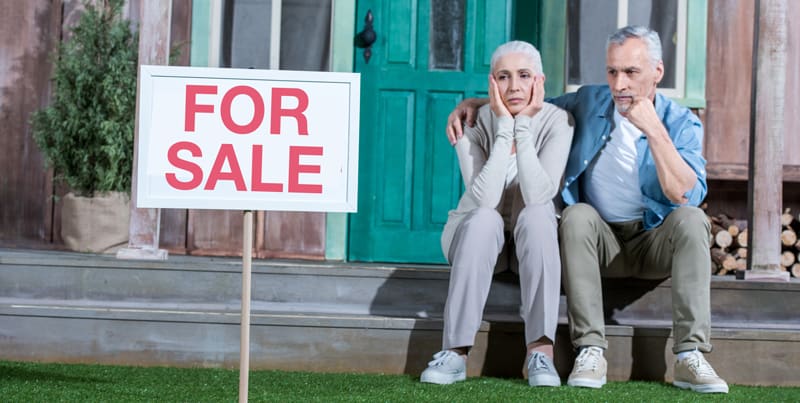 Now you can sell your home with bitcoin cryptocurrency
At Binayah Real Estate Company Dubai, we make client satisfaction our ultimate mission. Our team is ready to help them and guide them at every stage in this regard. We work tirelessly to deliver the best experience in property dealing and property management in Dubai so this step is just one of the many efforts we undertake to make our client's tasks easy.
Now you can sell your real estate with bitcoin. You can buy Dubai property with Bitcoin, Ethereum, Xrp and other cryptocurrency. Our company consists of professionals with over 30 years of experience. We provide our clients with a full range of quality services including property management, asset management, investment consulting, and housing sale or lease. We cover residential, commercial, and leasing assets. Let's maximize your return on investment together!