The vibrant community of Palm Jumeirah Villas was built after land reclamation projects. It's a massive archetype of the archipelago, shaped like a palm tree in the middle of the sea. The housing project is divided into fourteen sections, each of which is bordered by beach houses and seaside villas. Have a large number of villas for rent and sale on Palm Jumeirah. The villas' appeal stems from the fact that their backbone "shares condominiums, shops, hotels, marinas, beauty baths, and their monorail style."
The Palm is constructed with nearly five million boulders. The interior structure was built using massive barges and land to create a man-made island. The villas float on the sea as if you were living on a luxury ship. It was surrounded by a two-meter-high breakwater that stretched for eleven kilometers. The beauty of this technical marvel stems from the fact that no concrete or iron was used, only pillars, and only thicker sand was used to beautify it.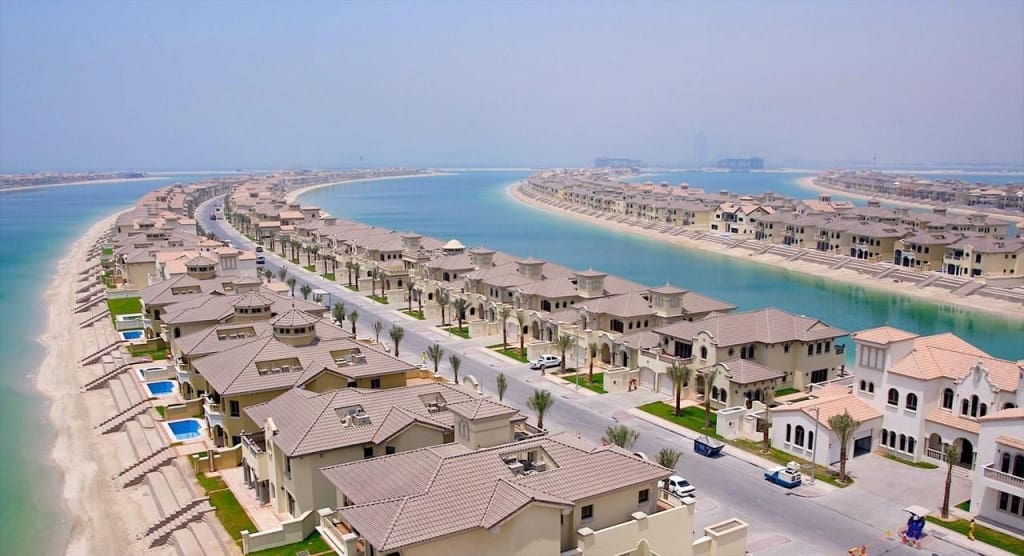 Palm Jumeirah Villas for Rent & Sale
In the vicinity of Palm Jumeirah, there are 17 leaves. These villas not only offer a luxurious lifestyle, but also spectacular views of the sea and greenery. Real Estate rents and sells villas all over Palm Jumeriah. With access to a balcony and free secure private parking, this beachfront real estate project provides complete advancement on housing needs. We have a number of lovely 6BR villas with private garden pools available.
The Palm Jumeirah Villa Community offers luxurious accommodations with free Wi-Fi, central air conditioning, and easy access to nearby restaurants, as well as a garden with an outdoor pool. The villas available for rent have 5 bedrooms, 2 bathrooms, 3 bedrooms, and 2 bathrooms, as well as bed linen, towels, and flat-screen satellite television. The villas have a dining area, a fully equipped kitchen, and a beautiful terrace with a view of the lake. Towels and bed linen are available for an additional fee in the rental villas for added convenience.
Villas to suit your life plan, whether you're looking for a villa for an extended vacation or a family move. The rental costs are determined by your requirements. Leases are usually billed in this manner, with annual costs. If you plan to stay for a few months or weeks, we can arrange for a villa.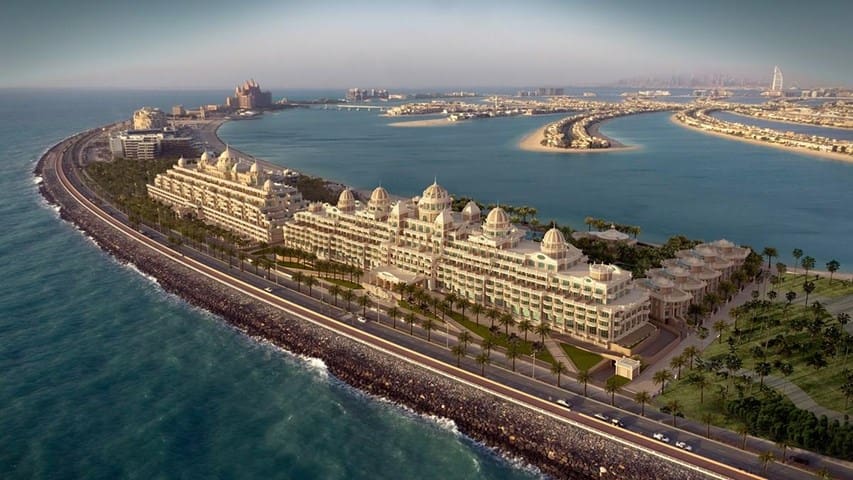 7 Bedroom villas for rent in Palm Jumeirah
7,088 square feet
Furnished
Facing Atlantis
Rent per year 4,000,000 AED
7 bedrooms
Finishes in premium styles
Access to the private beach
6 Bedroom villas for rent in Palm Jumeirah
5 beds
7 bathrooms
6,000 square feet
Maritime front
Entrance to the atrium
Rent per year 1,500,000 AED
Luxury furnishings
Request interior photos
5 bedrooms 3 floors
Maid's room
Access to the private beach
6 Bedroom villas for rent in Palm Jumeirah
Rent for AED 1,850,000
Beautifully landscaped
Double rooms
6 beds
8 bathrooms
7,000 square feet
Exclusive
Exceptional design villa
Furnished finishes
Swimming pool and private beach
Now you can invest your Bitcoin Cryptocurrency in Palm Jumeirah Dubai
Binayah Real Estate Dubai facilitates your purchase of Dubai property with cryptocurrency and saves up your time and effort. It also Partial Encryption Payments that allow you to divide the payment in cash and cryptocurrency. This ensures maximum investor convenience.
Visit Binayah.com and buy your desired Dubai real estate with bitcoin in a hassle-free and safe way!