Elie Saab Villas is a luxurious community that's designed for the ultimate in family-friendly living. Offering everything from indoor attractions and outside adventures, Elie Saab Arabian Ranches 3 will have you feeling like royalty. Emaar Properties has introduced this beautiful property with two incredible twin villas starting just under AED 3 million – be sure not to miss your opportunity to live large right here on our turf today by checking out these luxurious properties online now.
The unparalleled taste and luxurious design of the Elie Saab Villas Dubai offer something for everyone. The rear patio will allow you to relax in serenity while enjoying Dubai's breathtaking views, which are only minutes away thanks to major highways like Sheikh Mohammed bin Zayed Road or Emirates Road that can be found nearby.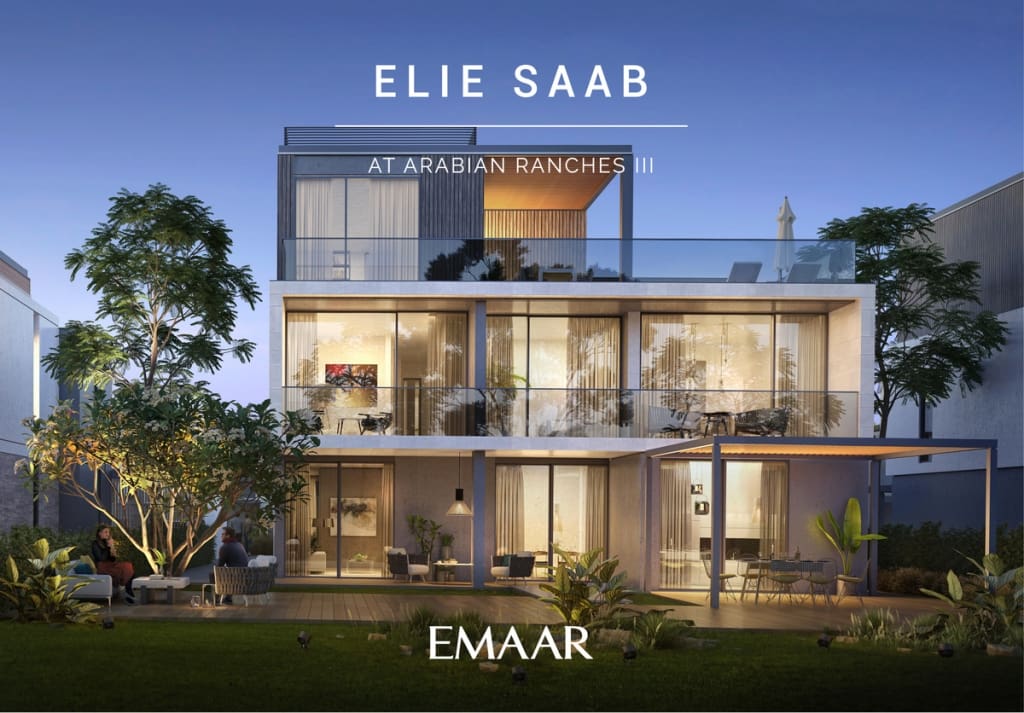 A tranquility that everyone needs
Elie Saab Villas a modern retreat with floor-to-ceiling windows that offer scenic views of the Mediterranean Sea. The villa has two layouts, dark and light both featuring lots of light thanks to all those gorgeous panes. Each interior design element was carefully considered from sculptures by Elie Saab on display in each room as well as custom-made furniture pieces created just for this home. In addition, there are lush carpets throughout so your feet never touch cold hardwood—what could be more relaxing than stepping onto a soft carpet before a desk or couch?
Ready to move in and join the many others who have discovered what a beautiful, well-planned community this is? The New Launched Arabian Ranches 3 offers 4 bedrooms with en-suite bathrooms. Spacious living spaces are perfect for family life or alone time; you'll never feel cramped here. Plenty is going on too – outdoor sports facilities include a cycling track as well as an indoor skate park so there isn't any shortage of things to do when it rains outside or even during.
Emaar Properties is enhancing the facilities on display in Elie Saab villas with high-end luxury and leisure alternatives. These twin villas are jam-packed with world-class amenities, which include everything you could require for your perfect living experience at Arabian Ranches 3 where lush green parks provide easy access to relaxation or entertainment no matter what mood strikes.
About Arabian Ranches 3
Arabian Ranches III is a community that's designed for family living, offering a tranquil suburban lifestyle in the heart of Dubai. The parks and tree-lined walkways will be ideal spots to take afternoon strolls with your loved ones while residents have access close by at Arabian Ranchers Golf Club or even just about an hour away from Downtown Suites on a horseback ride through some beautiful countryside.
These beautiful villas will give you peace of mind. Be part of this beautiful community. Or visit our site binayah.com. Call us +971 55 509 9157, if you need more information about them before making an appointment so we can go over all details together.