Elie Saab villas are set to be introduced in Arabian Ranches III. An interesting residential project that blends the community's exquisite modern elegance with world-renowned designer Elie Saab's unique touches.
Following the phenomenal success of the Grand Blue Tower on the Emaar Beachfront, this next cooperation between Elie Saab and Emaar will undoubtedly be an even more successful venture for you all. The new development has three- and four-bedroom homes with a variety of external and internal layout options.
Elie Saab Arabian Ranches 3 villas will have a high level of craftsmanship and interior finishing, which will be complemented with designer accents. Open-plan living areas, European kitchens, huge en suite bedrooms, and wide backyards are standard in all homes.
Arabian Ranches III residents will also have access to a variety of facilities and amenities, including trampoline parks, skate parks, and water parks, as well as outdoor recreation centers, a cycling track, a school, a medical clinic, and retail shops. It is simple to travel to key areas such as Downtown Dubai, Dubai Marina, and two international airports due to strong connectivity and quick access to transit lines.

Payment Plan of Elie Saab Villas
Pricing is the key to anything. The prices of Elie Sab Villas are the same. Before we find out the prices, we will discuss what is important here. Elie Sab Villas are built not only by the famous Lebanese designer Elie Sab but also by Emaar Developers. In other words, this masterpiece is being created not only with the help of an icon but also with the help of two excellent developers and designers.
And anyway, when two minds meet, of course, something new and better comes out. That's why this excellent project is priced and reasonable. Elie Saab villas for sale price starting from AED 4.65M are not much more in terms of prices. Here is a simple payment plan for this project.
12% Down Payment On Booking Date
58% During Construction 1st to 7th Installment
Handover on 30%
100% Completion
Floor Plan
Elie Saab is a combination of 4 and 5 bedroom villas. Total number of available units 130.
4 bed 4200 Sq ft built up starting and plot approx. 5000 Sq ft
5 bed 5000 Sq ft , built up and 6500 to 7500 Sq ft plot approx.
Location of Elie Saab Villas
The Elie Saab Villas are situated on Arabian Ranches 3, a premium location in Dubai with easy links to the rest of the city. Homeowners may readily link to major arterial networks, making navigation to their desired main destination simple.
Downtown Dubai is around 20 minutes away
Dubai International Airport is 25 minutes away
The Dubai Mall is 35 minutes away
Global Village in 5 minutes
Dubai Polo & Equestrian Club is around 10 minutes away
Dubai Marina is 35 minutes away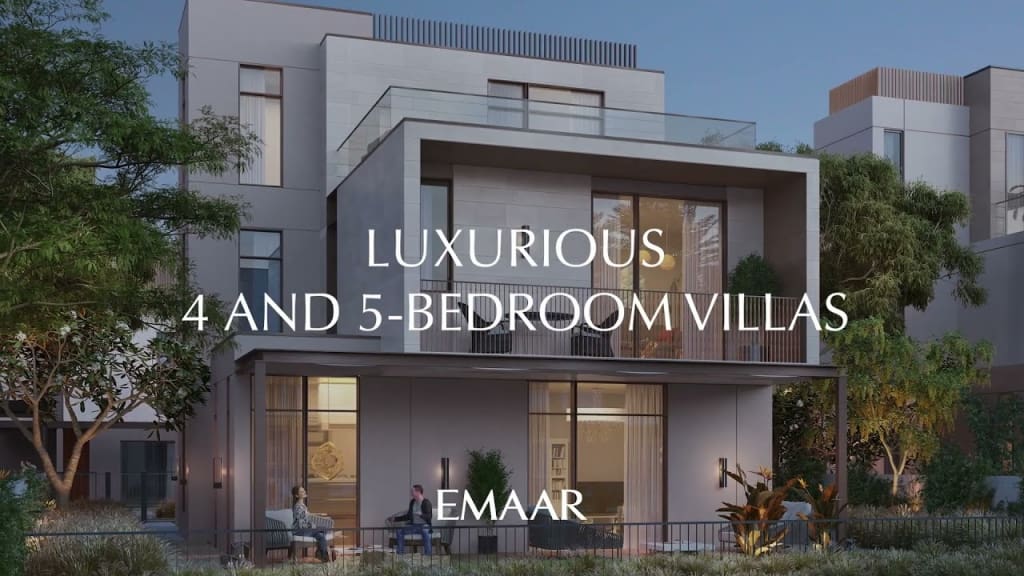 Emaar Properties the Developer
Developer Emaar Properties is one of the most significant and well-known property developer enterprises in the world. Moreover, Emaar builds new lives with an emphasis on engineering excellence, building quality, and on-time delivery, drawing on established talents in real estate, shopping and retail, hospitality, and entertainment.
Book your Elie Saab Villa with Binayah Real Estate
Binayah real estate is the top real estate company in Dubai. Our property managers are experts and experienced. So, you can contact our managers for fruitful advice for buying property in Dubai. Please contact us or visit binayah.com for more information about latest project of Elie Saab villas Arabian Ranches.