Dubai real estate prices are likely to be double in the coming year, according to a survey. Let's take a brief survey.
Dubai property prices will keep rising at twice the proportion expected 3 months ago until next year, according to a survey of real estate experts, driven by demand from foreign investors and improved accessibility.
Dubai's economy returned well this year, thanks to a successful vaccination deployment and the quick loosening of COVID-19 limitations, as the retail and travel sectors opened up, helping the formerly ailing real estate industry.
According to monthly data from the Dubai Land Department, the city-real state's estate sector had its best November in eight years, and the trend is likely to continue through 2022. The Dubai market is booming day by day. House societies are launching every day with some new innovations. Investing in the Dubai market is becoming a very lucrative business.
From November 18 to December 6, According to a poll of 11 real estate analysts, the average house price growth in Dubai in 2022 would be 5.0 percent, more than doubling the 2.5 percent increase predicted three months ago. In 2023, house prices are predicted to grow 5.0 percent.
"Dubai's initial COVID-19 reaction, bolstered by the UAE's rapid vaccination adoption, has placed Dubai as the only major global metropolis substantially free of restrictions until 2021," said Chris Hobden, director of strategic consulting for Chestertons MENA.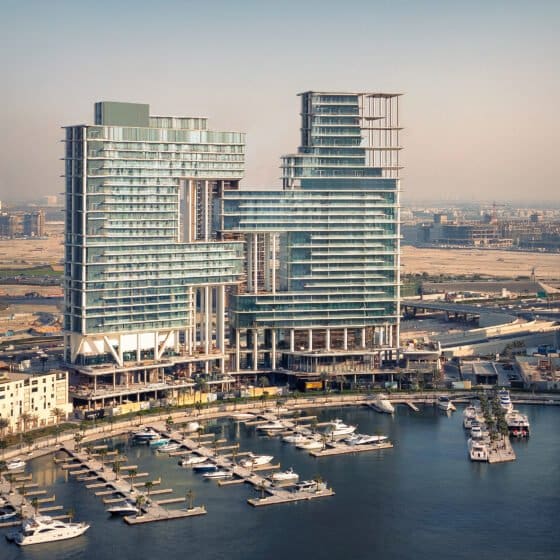 "The resulting stability, combined with the most recent visa reforms, relatively low pricing, and the emirate's overall quality of life, has continued to draw new inhabitants." "Dubai is likely to have continuous economic improvements by 2022, and we anticipate year-round worldwide demand."
As asked what will drive Dubai's property market next year, seven out of eleven respondents said foreign investor demand. Four local items are in high demand.
A prior year's glut of apartments saved this already real estate market by limiting accessibility within limitations. The majority of the other big real estate markets are experiencing rapid house price growth.
When asked what will occur to housing affordability in the next 2-3 years, six out of ten analysts predicted an improvement, while four predicted a worsening.
"With real estate increasing at such a quick pace and cheap and desirable inventory declining, there is likely to be a downturn," said Zhang Jochinke, COO of Property Monitor.
"If prices kept rising at their current rate, we would see a yearly return of more than 15%, which comes with tremendous risk."