Dubai Property Finder: Dubai is destined to be the economic and social hub of the modern age. The land has emerged from desert to become a concrete jungle and showed its potential to be the next cosmopolitan hub for the world.
With a great number of multinational and local businesses pouring in Dubai, the diversification of Dubai's environmental climate and confinement of space has turned to out to be a great challenge to find the right space to conduct your business operations. The real estate companies in Dubai can offer you a great help as well as some real good deals to save a healthy amount on your fixed expenditure.
Top Property Finders in Dubai
Let's list out some real estate property finders in Dubai that should be your first choice to work with.
1. Binayah Real Estate Company Dubai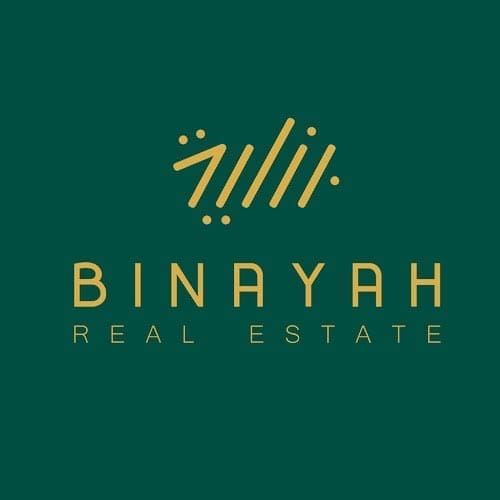 The first and best Dubai property finder is Binayah Real Estate. Established in 2007, Binayah Real Estate Company Dubai was formed by industry professionals with combined experience of over 30 years in the Real Estate Market. They offer their clients a distinguished array of services, ranging from property management, asset management, Real Estate Brokerage services, assistance in buying, selling or renting and investment and development consultancy.
Their asset management division overlooks a wide range of properties across residential, commercial, leasehold and freehold areas. They have diversified into related business lines to further build value for their prestigious customers by venturing out into the development of apartment buildings and other development projects.
Now when they have come very closer to see the best real estate agent in Dubai, Binayah Real Estate was certain to grab a place with a combined business experience of more than 30 years this Dubai properties agent certainly has some tricks up its sleeve.
Their philosophy of dealing with their clients revolves around the client's experience and satisfaction being the cornerstone of everything that they do. Their aim is to listen to your needs and requirements, respond and react proactively, and maximize the returns on your investment and the quality of service that you receive. Through their expert knowledge, guidance, support, and the ability to provide you with the luxury to choose from all the top developments in Dubai's Real Estate Market, they offer you the most satisfactory, effortless and remarkable Real Estate experience in Dubai.
For investors, they offer the best investments and deals, which deliver optimal value in terms of both returns and quality. They offer numerous properties and projects, both off plan and ready straight from the source, because they have strong ties with all major developers in Dubai's Real Estate Market such as Emaar, Nakheel Developers, Damac and Dubai Properties.
They provide you the best mortgage and finance assistance. Their agents are always at hand to advise you on, or answer any of your finance related enquiries. Their talented team of experts with substantial investment knowledge and insight into the complexities of the industry ensure their clients receive the best possible advice and service for investments.
Binayah Real Estate Dubai offers its investors flexible investment structures, whereby investors can participate in its portfolio according to their needs. Now. You can buy real estate with bitcoin cryptocurrency in Dubai.
At Binayah Real Estate Agency they embrace change and are constantly challenging tradition, because they have a strong desire to improve the way that the industry works.
Their services includes Properties for Sale in Dubai, Properties for Rent in Dubai, Property Marketing, Property Management in Dubai, Consultation and Advice, Property Listing Service, Investment Advisory Service, Portfolio Management Service in Dubai.
2. My Dubai Properties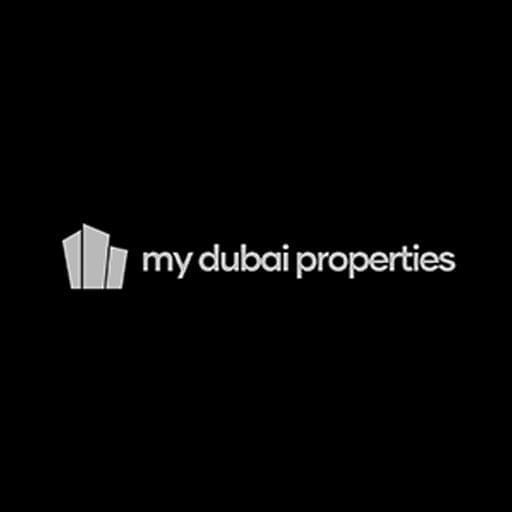 The second and amazing Dubai property finder is My Dubai Properties Real Estate. My Dubai Properties is a fairly new off-plan property company but comes with a wealth of expertise and experience. They have made searching for your property on their website a breeze. You can browse through their extensive property development list, and choose the desired property based on location, price and other preferences. They provide detailed information on each property which lets you compare features and prices on the latest off-plan projects to choose the property of your choice.
There are an immense number of opportunities to invest in properties in Dubai. One such type of property that My Dubai Properties promote are off-plan properties. An off-plan property is still in the process of being built. Once the development is agreed to, prospective owners can make their wish of wanting to buy the property which then the developer will agree to.
At My Dubai Properties they ensure that you have everything at your fingertips. They provide assistance from start to finish, from the search process to the completion, they are right here by your side. Their services aim to be convenient, flexible and stress-free. They want the idea of owning a home to excite you, and they will share in this journey whether it is to buy your very first home, a second home, holiday home or simply invest in a property in Dubai.
3. Espace Real Estate Dubai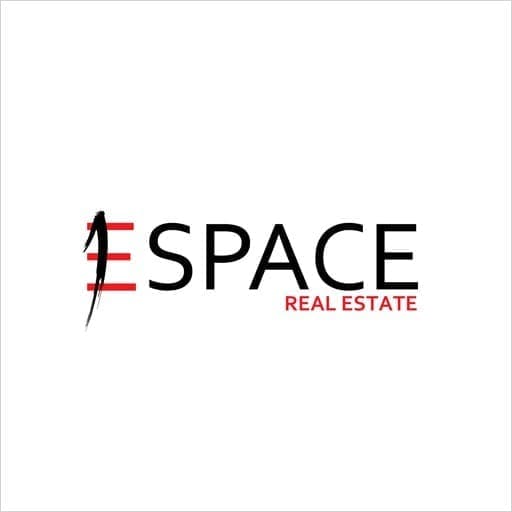 The third Dubai property finder is Espace Real Estate. Espace Real Estate was born in 2009 as a small yet determined property services company. The main aim was to set up a traditional UK estate agency standards in a Dubai business.
They now have a team of eighty-five staff members that specialize in every type of property in Dubai. We're ready to provide the service that you need for your property sale or purchase to go off without a hitch.
They also provide complete property management options. They can make buying property the most straightforward investment decision that you will ever make.
Whether you are selling or buying, they can help secure a great deal for you as they have with countless other clients. Dubai has always been a favorite place to purchase property for people looking to invest in property from afar. To do this, you need an expert real estate service that knows the ins and outs of the property market here, and that is ready to get you the best deal.
Their team of multi-lingual client managers have vast experience working with a diverse range of people. Call the company, and you'll always be able to talk to someone who you can trust and connect too.
Or, perhaps you are selling a property. With their proven track record as a brokerage business, they will always get you the best deal and ensure that your sale is as smooth and rapid as possible. They know how quickly the sands can move in Dubai and we will make sure that you sell your home at the right price and at the right time.
As a Dubai real estate company they have many goals set out from the beginning whenever they complete a service for their client. They always make sure that there is an honest, transparent, relationship with their clients. They work hard to keep you informed right through to the point of sale or purchase.
Contacting their agents today you will find a diligent, professional, diverse team, ready to cater to your every need on the property market. They won't rest until you are 100 percent satisfied with the service they provide. Their reputation as the leading real estate agency in Dubai didn't happen overnight. They worked hard to ensure that their clients could trust the service they offer by hiring the best people for the job and you can too.
4. Provident Real Estate Dubai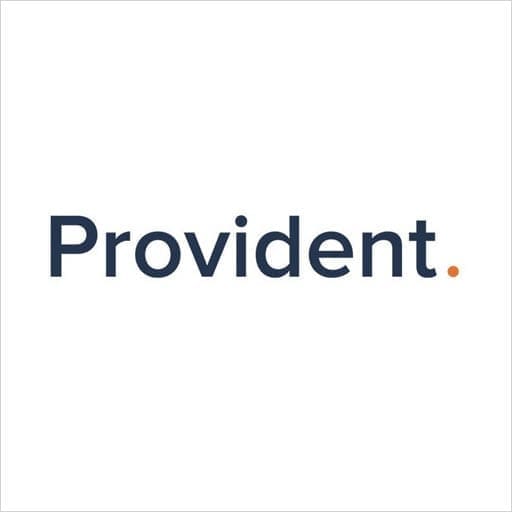 With an ever increasing competition in the Dubai real estate market another of the important name in their list of real estate companies, Provident Estate is a very knows name in the real estate broker market of Dubai.
The number four Dubai property finder is Espace Real Estate. At Provident Real Estate Dubai, they are your one-stop-shop for all things real estate. With a resolution to always offer 5-star service to their clients, they are here for you and all your property requirements and queries. At the crux of their business is that they work relentlessly to provide hassle-free tailored real estate advice and consultancy for investors and families alike who are looking to find the perfect home.
They started from a dream. Based on the idea to be pioneers in the industry, with a vision of dynamic marketing strategies, coupled with exceptional customer service, Provident Estate opened its doors as a two man operation.
They take pride in their diverse portfolio, of not just services but also the Provident team members. They have over 22 different nationalities speaking 25+ different languages, all ready to answer your property-related questions.
Established in 2008, today, they not only help you buy and lease a property but also manage your property, help you find the right financing options or get you the perfect holiday home. They pride ourselves in being transparent, honest and professional to deliver the best results for their clients.
5. Haus & Haus Real Estate Dubai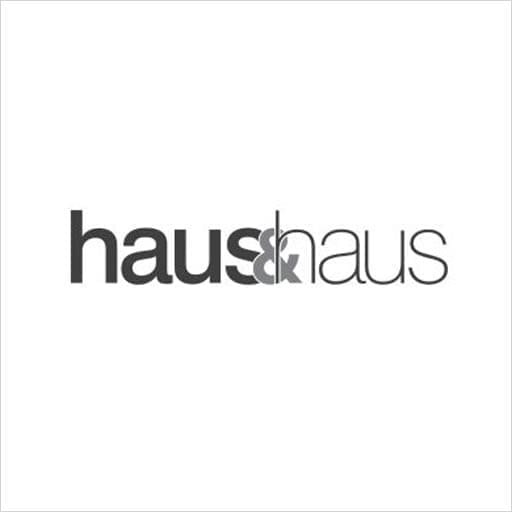 Haus & Haus is the fifth Dubai property finder in their list. The haus & haus team is made up of enthusiastic, dynamic and dedicated professionals who live and breathe the communities they operate within. They value local knowledge and make sure each of their Dubai property agents is an expert on their specialist area, which helps us deliver the professional service levels our clients deserve. They're friendly too, so they think you'll enjoy dealing with them.
As one of Dubai's leading agents, their success is built on keeping clients at the heart of everything they do.
They instill passion and empathy into their brokers so that they understand the importance of moving or investing from a client's perspective. They know that property decisions are difficult at the best of times, and they are confident in their expertise to help you make the right decisions. Their peers must think so too as their many awards and accomplishments prove!
To make it simple they want all of their customers to shout from the rooftops how pleased they are…that's what keeps us pushing and striving, each morning and each night.
Their ethos is simple: by respecting their staff and clients they maintain a personal touch that makes a difference. At haus & haus, employees don't just turn up for work; they get involved, contribute ideas and make things happen. Every team member's input is valued, from directors to junior advisors, and they share their hard earned industry experience and market knowledge to keep up to date with what's happening in Dubai's property market. Innovation, training, RERA qualified advisors and their unique aftercare service help generate regular word-of-mouth customer referrals. As well as achieving the label of best local property agency, they constantly strive to be best they can be.
Haus & Haus, the Dubai real estate company built and run by brokers, designed to create the best possible platform for clients.
The haus & haus team has the necessary experience, imagination and ability to join the dots and connect the right buyers or tenants with the right property. We've grown organically by demonstrating a clear understanding of the complexities of renting and buying real estate in Dubai. In short, they know how the market ticks and keep things simple, to secure the best rental, sale or property management deal for clients like you.
6. H&S Real Estate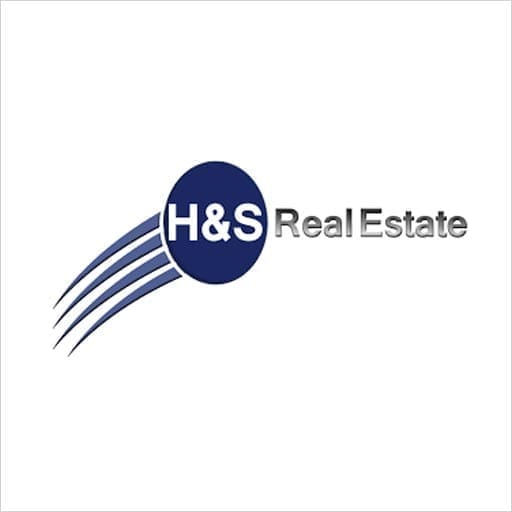 A subsidiary of Haqsons Group, H&S Real Est offers a comprehensive list of real estate services to clients. They are especially known for specializing in off-plan properties and with extensive experience in the primary sales market with Dubai's major developers. Dealing with both residential and commercial properties, H&S Real Estate provides expert sales and leasing services. Their services extend beyond just finding a property, they also provide solutions for clients such as investment consulting, property and portfolio management.
H&S Real Estate is well known as the leading real estate company in Dubai. Established in 2013, H&S has grown to become one of Dubai's largest and most respected real estate and investment firms thanks to hard work, professionalism, excellence in execution and long-lasting relationships with both clients and partners. Within the first year of inception, H&S became a major player in the UAE real estate industry.
It even figured in the Top 10 performing agencies in the first two years. Later, it progressively climbed the charts to top the rankings in its fifth year of operations. H&S has been awarded No.1 Emaar Broker in years 2018 and thrice in 2019 conservatively. Emaar Properties honoured H&S Real Estate by displaying its name on the world's tallest skyscraper the "Burj Khalifa" in Dubai. Awards given on merit to the company that achieves the highest sales in terms of value.
Emad Haq (Group Vice Chairman), Saad Haq (Group CEO) and Fahad Haq (CEO H&S Real Estate) are the visionary family members of Haqsons Group who stormed the Real Estate business in Dubai 5 years ago and became the market leaders instantly!. Being real estate investors themselves, it was a right fit to venture into real estate marketing to share their story and to help others alike.
Having spent more than 25 years in Dubai, the Haq brothers spent a lot of time studying the culture of this place that they call home and aligned themselves with the vision of the ruler to make UAE one of the best countries in the world. A space in the world's best country is a space that shouts out success and that is what H&S does – they don't just sell properties in Dubai, they sell dreams to be the best and own the best properties in the best country of the world!.
H&S Real Estate places customer happiness, confidentiality and investment protection above everything else. "This business practice has given H&S Real Estate a reputation as the go-to place for good advice for any property purchase in Dubai, with utter professionalism and relationship management. H&S Real Estate has become a brokerage house that leads a team of more than 80 multilingual property experts who speak English, Arabic, Chinese, Russian, Hindi, Urdu, Spanish, French, Persan and African.
7. N7 Real Estate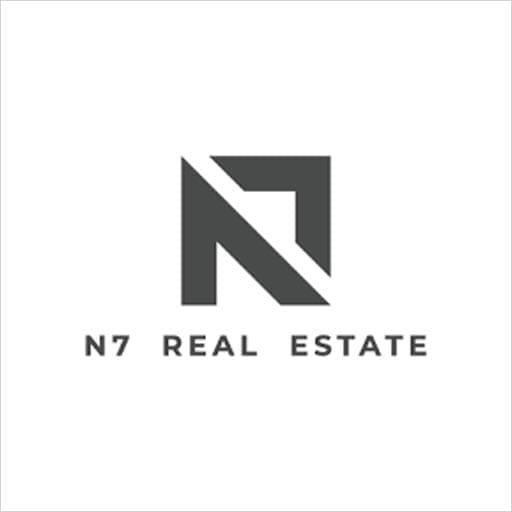 They are a real estate company based in the heart of Dubai, providing a host of solutions to satisfy consumer needs. Their team of passionate industry experts perform extensive research and analysis to provide the best services possible to their clients and ensure the one thing that everyone requires at the end of the day – satisfaction.
They take care of all the end-to-end processes involved in buying, selling, renting, and asset management, among other such requirements. This is accomplished by working in tandem with our customers, which helps us identify, analyse, and satisfy any and all of their requirements pertaining to the real estate industry.
With Dubai being one of the most desirable and sought-after places to stay in the world, they aim to leave our customers with a long-lasting smile on their face as they make their dreams a reality. Their real estate offerings aim to accentuate one's lifestyle in this hub of grandeur and affluence, and they assure you that our services will go a long way in assuring a one-of-a-kind experience.
8. Fam Properties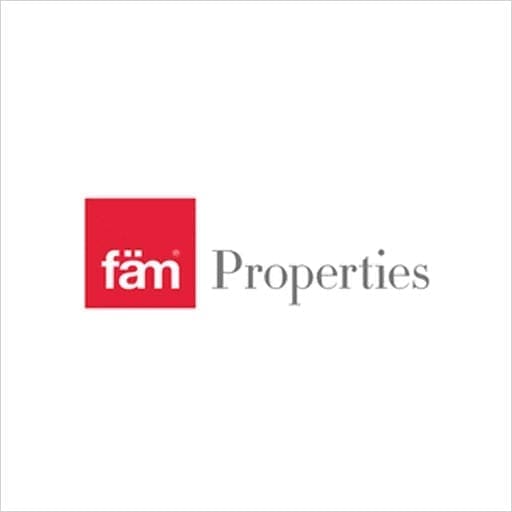 fam Properties Real Estate is a tech-driven real estate agency and assist value-seeking investors, landlords, and tenants achieve superior results by offering guidance that is based on both integrity and solid market fundamentals. As a member of the fäm Group and with annual revenues in excess of AED 1.8 Billion, fäm Properties is one of UAE's leading real estate companies.
They are focused on providing objective, real-time insight to our clients. To do this fäm has developed its own proprietary Oracle-based technology that is several steps ahead of the rest of the market. At the same time, rather than being a generalist, they focus into key regions in the UAE, giving our agents even deeper focus and insight. This combination of technology and human intelligence gives our clients an unparalleled ability to make better decisions faster.
fäm has built its reputation on absolute integrity. It's not just a marketing phrase or an empty value. It's an approach that lies at the core of who we are and why we do business. They were founded in 2009 during the very worst of the global economic crisis. Since then, they've proven time and again that our clients buy from us because of our superior insight, but they return to us because we've earned their trust.
Better technology. Better values. It's our approach that has proven to deliver better results
They understand that taking the time to be more knowledgeable than the competition isn't easy and requires a serious effort on your part.
They also understand that operating uncompromisingly out of integrity means foregoing short-term opportunities that could yield significant returns, which requires you to compromise our ethical standards.
Therefore, they promise you three things:
They will always provide you with the most powerful and user-friendly technology available anywhere, in order to allow you to learn your markets faster and to stay up-to- date more easily.
They will create payment structures that pay you more than any comparable real estate companies, as a means of reinforcing our commitment to absolute integrity.
As their reputation for intelligence, integrity, and proven performance grows, everyone will share in their company's prosperity, not just a select few.
9. Driven Properties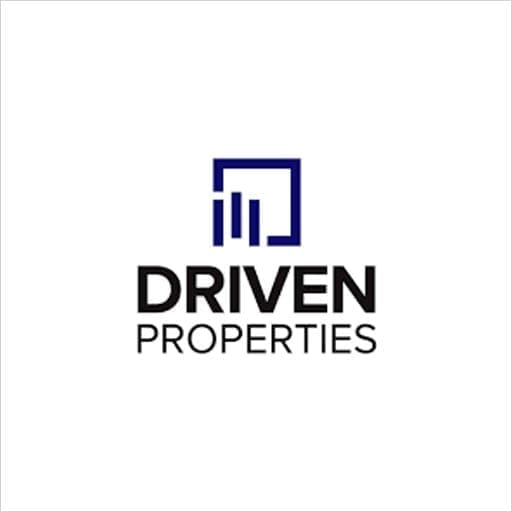 The name shows the working strategy itself. This real estate broker has been some real dynamic and new ideas in the market to get you best options possible.
Established in 2012, Driven Properties has grown into a leading property brokerage, investment, and consultancy company. Their dedicated team of international agents and staff offer a full spectrum of innovative and customizable property solutions and wealth management services to clients in the UAE and abroad.
With extensive experience, their dedicated team of agents boast a portfolio of commercial, residential, retail, and off-plan properties. Their property consultants are well versed in the principles of the real estate market, negotiation, market analysis, property management, and ethical conduct.
Their emphasis on area specialization gives us an edge over other agencies. Each agent knows their area in-depth, including the current market prices, in order to keep the client informed during the sales and leasing process. In addition to their brokerage services in Dubai, Driven Properties offers a wide portfolio of international properties in cities such as Paris, as well as partnerships with international agencies.
As a multi-faceted company, Driven Properties also offers in-house asset management, property management, and market advice in addition to property sale and leasing services–a real one-stop-shop.
They also aim to be a reliable source of information on the property and market trends.
10. Harbor Real Estate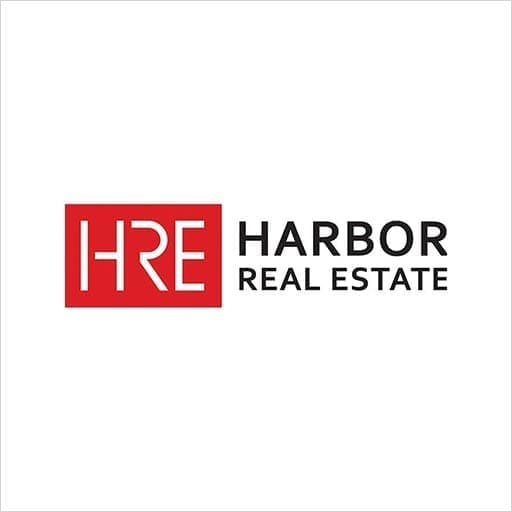 Harbor Real Estate is an integrated real estate service provider offering holistic real estate services to individual and institutional clients.
The Harborians represent the new breed of passionate real estate professionals that develop innovative strategies to deliver tangible results through the adoption of fact-based analyses and the implementation of global best practices.
With decades of experience, the Harbor team is truly exceptional. The Harborians are passionate while pragmatic, creative while logical, and aggressive while accountable, the strength of Harbor Real Estate lies in its ability to constantly create innovative solutions, and to work in partnership with clients as a trusted advisor and reliable executor of wealth- generating strategies.
With ISO 9001:2015 certification for its operational guidelines and processes, Harbor Real Estate continually strives to set the highest standards of customer service and intensify its focus on what has delivered success to Harbor since its inception: absolute client satisfaction.
11. Roots Land Real Estate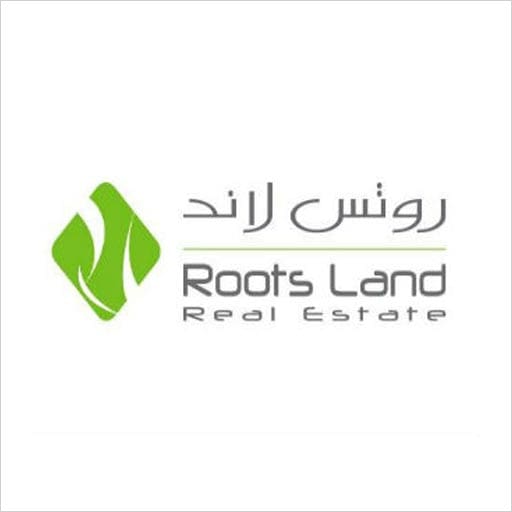 The foundation of Roots Land was laid in 2007, backed by the vision of providing  360° real estate services and creating high-yielding opportunities  around the globe. With more than 20 years of collective industry experience, their team offers best in class expertise and services in  Residential/ Commercial Sales & Leasing, Property Management, Valuations and Research, and management of ready and off-plan property – all under one roof.  
Over the years, they have carved a niche in the Dubai Real Estate market with an approach of making their investors' goals their own, resulting in increased rental income at a minimum expense, higher occupancy rate and smooth move-in and move-out. 
They understand that Dubai real estate market is dynamic, difficult to negotiate and under recovery. Hence, their property fund managers ensure full-service management while optimizing the value of properties, and providing value and guidance beneficial to end users' interests. 
Their solid professional network with all major property developers, property owners and brokers in the UAE, backed with their results-oriented work culture, has enabled us to deliver high-quality service. Always. Peace of Mind included.  
12. LUXHABITAT Real Estate Dubai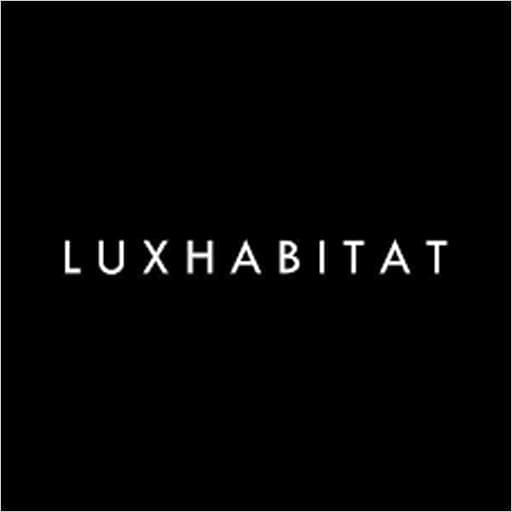 Headquartered in Dubai, LUXHABITAT Sotheby's International Realty focuses on residential and commercial luxury sales and leasing, luxury property management, institutional investments, and luxury project developments in the UAE and beyond.
LUXHABITAT Sotheby's International Realty represents the marketing and sales partnership between Sotheby's International Realty brand in the entire GCC region and Luxhabitat, a design-led real estate marketing and technology company. Together, they are now the biggest and strongest marketing and selling platform for luxury real estate in Dubai, making us the foremost luxury real estate brokerage in the market today.
13. Tanami Properties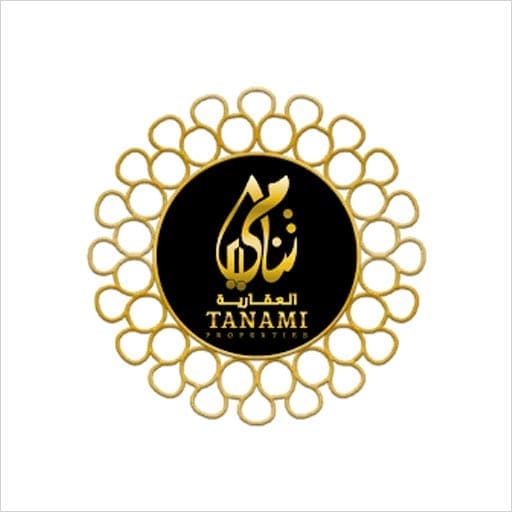 To know about us and what they do- especially if you are looking to buy, sale and rent property in Dubai, just feel free to visit Tanami Properties. They have a complete list of all the properties that might fit your specific criteria. Tanami Properties are proudly a subsidiary of The Emirates Business Group, a holding company based in Abu Dhabi with a diverse range of companies in their portfolio.
Being a small-to-medium sized real estate company with the backing of a large holding company they can be more adaptive to the market conditions and client's needs, whilst at the same time benefiting from the influence of a corporation.
Tanami Properties offer a full range of real estate services including sales of under development (off plan) communities, completed properties (residential sales), investment consultancy, real estate advisory, mortgage advisory and property management facilities.
They partner with large developers such as Emaar Properties, Dubai Properties, Damac Properties, Nshama as well as smaller developers in the off-plan sector. In the residential sales sector they have agents covering all the major residential areas of Dubai.
Their team originate from various cultural and professional backgrounds giving us a good base to communicate in the correct manner with all types of clients from across the world. Each agent specializes in all the services offered by the company.
Over the last few years, they have successfully sold over 2 Billion worth of properties enabling many investors, young professionals and families to meet their real estate objectives. Their agency is client centric ensuring their customers are assisted in the best possible way to fulfill their lifestyle and financial return objectives.
They also offer property investment management and advisory services to local, regional and global investors ensuring all clients are offered real estate advice to maximize high returns in both annual income and capital appreciation.
Tanami Properties is certified by RERA and registered with the Dubai Land Department making it well positioned to service local and international clients in line with UAE law.
Tanami Properties has been selected by Dubai Land Department in 2019 to be the Exclusive Property Consultant under Manzili Digital Initiative.
14. Aston Pearl Real Estate
When it comes to Dubai real estate sectors, you may find a lot of names and a competition fair enough to provide you with best rates. Aston pearl in this regard with their specialty in the field makes it to the list with best customer services and customer satisfaction level.
15. SPF Realty Real Estate Broker LLC
Dubai real estate can be a challenging sector of business to operate in. With a fierce completion and market demand managing up to the customer's demand is hard. However, SPF Reality Real Estate Broker LLC has proven to be one efficient entity in the market.
16. Top Class Real Estate Broker LLC
Similar to the other Dubai properties agents, Top Class Real Estate Broker LLC is also working to provide its customers with the best deals and most economical options to meet their ever increasing demands.
17. Topspot Real Estate
Anything about the real estate Dubai is incomplete without the sky reaching a high building, just like their name Topspot also manages to provide their clients with the most suitable Top spots in Dubai properties to operate their business.
18. Top Homes Real Estate
Dubai Properties sector along with a business class client helper also manages to serve the home and residential clients. Top Home Real Estate Dubai was established with the aim to serve not only for the business sector clients but also to help to sell the houses for sale.
19. Dacha Real Estate
Dacha Real Estate is a well known and trusted name in the real estate companies in Dubai of Dubai properties and real estate sector. The agents from this agency are vigilant and up to the mark to understand the needs and condition of the clients and work accordingly.
20. Metropolitan Premium Properties
Metropolitan Premium Properties specializes in both business and residential sector of real estate Dubai. Whether it is an office space that one needs or there are any houses for sale. Metropolitan Premium Properties have got it all covered.
21. Core UAE Associates
A list of top real estate companies in Dubai can never be complete without Core UAE Associates in it. The company has a good name in all the real estate companies and manages to provide a high number of clients with the best and most satisfactory reviews.
22. Legacy Real Estate Broker
Just like their name, Legacy Real Estate Broker has carried out the legacy of providing best rates and economical packages. Among all the Dubai real estate companies Legacy Real Estate Broker is a trusted name.
23. Ocean View Real Estate
Specializing in the territories of Ocean View in Dubai, this company has managed to keep up with its name and has given a vast number of satisfied clients among all the real estate companies in Dubai.
24. Al Habtoor Properties LLC
Coming along the list of real estate companies in Dubai, they have now come down to the top 10 real estate companies, in which Al Habtoor Properties with makes it mark. With operation lasting strong since 2008 this agent of real estate in Dubai is going strong all along.
25. Hampton Properties
Second in the top 10 real estate companies in Dubai is Hampton Properties. They work as a subsidiary of a well-known name of the real estate in Dubai, Emaar Properties that gives Hampton Properties a higher place in the list of real estate companies in Dubai.
26. Powerhouses Properties
Run by a good know name of the real estate in Dubai, Jhon O'Kelly, since 2005. Powerhouse properties are providing ever better services to their clients through their better services and ever increasing the number of satisfied clients.
27. BetterHomes Real Estate
This one is probably the most experienced one in our list of real estate companies so far. Working since 1986 Better Home Real Estate Dubai has seen the city built in the front of their eyes and know it all inside out.
Betterhomes is more than just a brokerage; it's a community itself, full of passionate and expert friends and neighbors.
Their agents live, breathe and work in their communities – that's why they're more than agents; they're locals. They know the best beaches for an early morning run, where to get the best coffee, and they'll show you the best places for you to live.
28. Kendal & Co.
Another of the most trusted name from Dubai real estate market, Kendal and Co. have been working in the field for long enough to know every up and down of Dubai real estate market. This gives them the edge to be counted in some of the best real estate agents.
29. Prestige Real Estate
Another name of trust and satisfaction in Dubai real estate market, the company has established from construction to real estate market and knows the business very well.
30. Key One Properties
Last but not the least, Key One Properties spans its wings upon both Dubai real estate establishments of business and residential sector with a great grip over the market situation.
31. La Capitale Real Estate
La Capitale is an award winning & one of the fastest growing residential real estate brokerage firm in Dubai. La Capitale is renowned for its Winning Attitude in the Real Estate Industry & also provides an un-parallel platform to its Agents to outperform its competitors.
With eight "8" Sales Achievement and many Marketing Awards; La Capitale is one of the leading brands in Dubai Real Estate Industry.
Focusing primarily on high-end properties in Dubai, they offer a large portfolio of luxury Dubai apartments for sale and rent and Dubai villas for sale and rent in prime communities such as Palm Jumeirah, Dubai Marina, Downtown, Emirates Living, Arabian Ranches, Mira Reem Community, JLT and more.
Recently the C.E.O. of La Capitale was awarded the 5th position as most Influencer Realtors & 6th position as Most Trusted Realtor among the Top 20 Real Estate Broker in Dubai.
A company which provides the right tools one need to make an informed decision on property purchase.
La Capitale is one of the few companies who were recommended by RERA to be a proud Member of National Association of Realtor – USA.
32. Valor Real Estate
Valor Real Estate is premium costumer oriented property investment consultant. Being headquartered in Bay Square, Business Bay Dubai. They are team of consultant with unmatched level of Client-Care and knowledge base of real estate market of Dubai | London | Cairo. They are RERA registered agency. They are actively facilitating various commercial and residential properties transaction exclusively in Dubai.
They offer Minimum of 8% Annual Return on Investment on all their Investments in Dubai. Guaranteed, Secure investments are suggested with 100% confident.
33. Property Network
Established since 2005 in Dubai, UAE, and Property Network has grown exponentially with Dubai and has since then gained enormous reputation regionally for its outstanding achievements.
Property Network is part of family business group of companies involved in real estate, trading, food & beverages and clothing industries.
The company believes in customer service and ethical advisory. Truth and sincerity are the core fundamentals throughout the organization.
They have one mission – to be the leading and the biggest real estate firm in the region by the year 2020.
34. Luxury Concierge Real Estate
Luxury Concierge Real Estate LLC is a blend of experience, state of the art marketing, and people who have worked dedicatedly to serve the Dubai Real Estate market for more than 15 years. Their focus is placed on extensive portfolios comprising Primary market (under construction/off-plan property), Secondary market (ready/ resale property), Long term and short term rentals of residential and commercial properties, property management and maintenance etc.
Their team goes a mile ahead to find the property of your requirement whether it's for investment, self-use, bulk investment buying or property management.
Luxury Concierge Real Estate LLC has been recognized as a multiple award-winning agency gaining us the title of "Titanium Agency and "Top Inventory Sales" by the leading developers of Dubai.
35. Flash Properties
Flash Properties is one of the strongest diversified real estate firms in Dubai. Located in the heart of financial business district – Al Attar Business Tower. Its commercial division provides third-party management and leasing services for office, retail, and mixed-use properties.
Flash Properties has a key competitive advantage due to its high level of management expertise in undertaking market-driven projects which add value to Dubai property industry.
Their Business is to provide a One-Stop Shop for real estate buyers whether for Lifestyle or Investment. Their commercial real estate solutions deliver short, medium and long term benefits.
Included in every purchase is the peace of mind of title insurance, covering the full amount of your investment. To engineer easy-to-understand exit strategies which are achievable, realistic and make complete sense.
Final Words
With this list of Top Property Finder in Dubai we have developed a good idea about how to get the desired office space and what sources we need to look for in order to know Dubai properties much better. However above all ideas, is there to provide you with the best suggestions and most needed help in every way to starting up and developing a new business for you and helping you out to set up your office space from scratch to make to the top.
FAQs About Property Finder Dubai
What Are The Top Dubai Property Finders?
Binayah properties, FAM properties, Better homes, H&S Real estate, and the above listed are the top Dubai property finder companies.
How To Consult Any Real Estate Property Finders In Dubai?
If you are physically available in Dubai then just visit their office. But if you are not available in Dubai then just visit their sites, call them, or online chat is the best option to consult them.
What Are The Top Services Of Binayah Properties In Dubai?
Their services include Properties for Sale in Dubai, Properties for Rent in Dubai, Property Marketing, Property Management in Dubai, Consultation and Advice, Property Listing Services, Investment Advisory Services, and Portfolio Management Services in Dubai. However, some companies are not providing the all services.
Do Their Experience And Portfolio Matter?
Yes. If the company is working last 20 to 30 years and its track record is also good, customers usually consult such type of reputable company.