The newest addition to Jebel Ali Village Villas Dubai is a collection of brand-new villas, each with a unique finishing option and amenities that distinguish them as elite Dubai residences. The light or dark colour schemes will help you realize your ideal home. Light Finishing Option & Dark Finishings Package are two magnificent options available at these opulent residences.
Overview of Jebel Ali Village Villas Dubai
AED 4,250,000 is the starting price
Price per square foot starts at AED 1,012
The space ranges from 6900 to 7600 square feet
Property type villas
Bedrooms 4BR 5BR
Jebel Ali Village is the location
Developer Projects17, with a projected completion date of 2025
City Dubai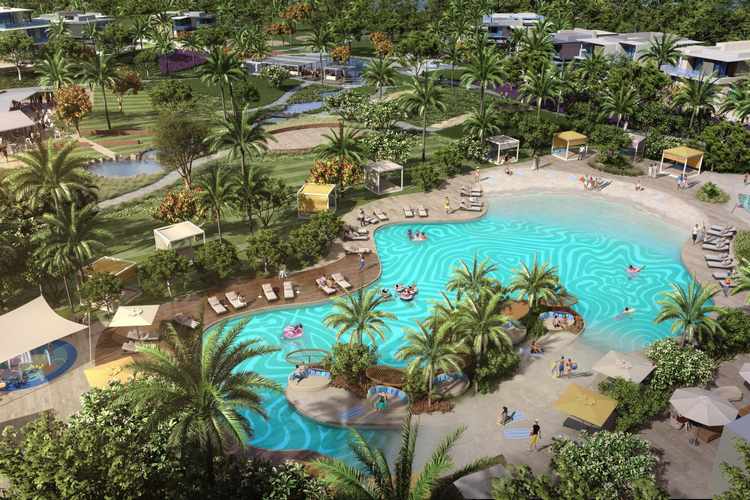 Jebel Ali Village Villas Key Features
Other factors that contribute to the exclusivity of these Jebel Ali Village villas for sale include:
Nakheel's project is in high demand
Sheikh Zayed Road is the location
Ibn Battuta Mall is only 2 minutes away
There are 4BR and 5BR villas for sale
A penthouse floor is available in some properties
With patios and a contemporary design
Easy access to Dubai's most important landmarks
A swimming pool is available as an option
There are floor-to-ceiling windows in this room
The maid's room is available in 4BR villas
Offering fantastic payment options
The ideal location for Jebel Ali Village
Dubai is home to some of the world's most luxurious and desirable properties. Dubai is such an international city with people coming. The Jebel Ali Village villas community in Dubai, for example, has a highly sought-after address that can be found nowhere else on earth.
This area not only offers amenities galore but also provides quick access to landmarks like restaurants cafes & entertainment venues within 2 minutes by car or Uber depending on where you live on this side of town which makes it convenient if your Uber driver isn't available at 5 pm when everyone goes home from work. Dubai is such an international city with people coming.
Places to visit near Jebel Ali Village
Nearby places to Jebel Ali Village Villas Dubai are located nearby, with the Ibn Battuta Mall being only 2 minutes away. The Festival Plaza is also around this area and has many things available for you or your family's enjoyment; whether it be shopping at one of its dozens upon Dozens of stores or eating out at some restaurants that serve delicious food.
As well as Christ Church which can easily be accessed by foot from where we're staying here near Bawabat Al-Salam – just a 5-minute walk over there if someone wanted to go check on Sunday mornings then come right back before forgetting about them.
Jebel Ali Village villas for sale with Binayah
Binayah is here to help you find your dream property or investment. We offer apartments with bitcoin also. We offer free consultations on WhatsApp, including the purchase of that perfect home in 1 minute. Our service's transparency ensures there are no hidden fees and managers who can give expert advice about what type suits best with all types of budgets; this makes Binayah for everything real estate-related – information at hand reachable through our website chat support system 24/7 (or by phone too).