Purchasing off-plan properties in Dubai is one of the finest long-term investments you can make. There are several advantages, including long-term payment arrangements and reduced rates.
It might be tough to pick the perfect project that suits your demands in Dubai because there are so many unexpected projects. This is why Binayah Real Estate Company Dubai has compiled a list of the best in Dubai, all of which will provide you with a high return on your investment.
What is Off Plan Properties
Off-plan is a property that has yet to be built. While investing in off-plan may not seem like the obvious choice, it is the most effective solution for buyers, as you can gain bigger yields from off-plan properties than completed units.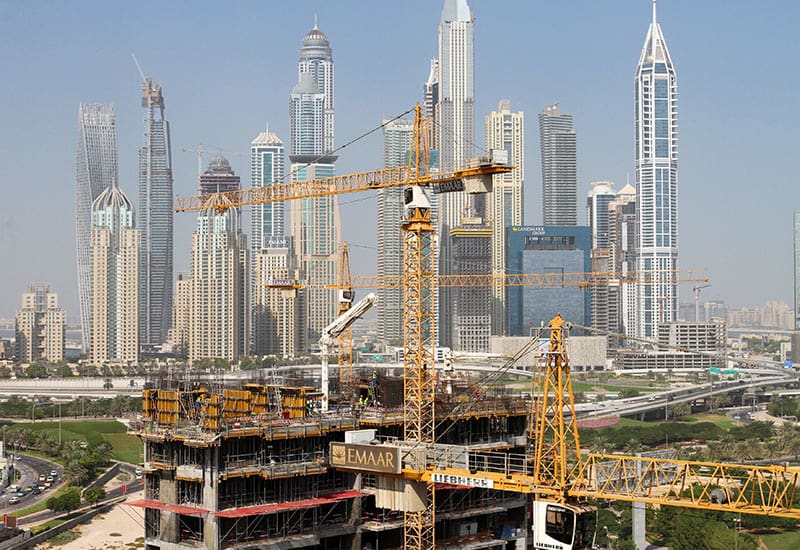 1. District One Villas at MBR City
Mohammed Bin Rashid City is a key milestone that exemplifies what Dubai's future holds. You can invest in luxury villas like those that you have never seen before with District One Villas. Furthermore, select one of Dubai's most coveted addresses, with key attractions such as the Meydan Racecourse and the Meydan One Mall only steps away. You will not be disappointed with developer Meydan Sobha's intellect.
Place
District One Villas is part of District One, which is located in the center of Mohammed Bin Rashid City (also known as MBR City) in Dubai's Meydan region.
Developer
In Dubai, projects that can only be defined as extraordinary have been successfully implemented. You will not be disappointed after you invested in a well-known developer.
Here are some of their most popular projects:
Villas on the water canal
Glasshouse
Gardenia villas
Creek Vistas Reserve
One Park Avenue
Forest villas
Properties
The villas offered in this fantastic project are either in a modern style, modern Arabic design or with a Mediterranean atmosphere. Their main attraction is that each villa has breathtaking views of the Crystal Lagoon. District One Villas is one of the top floor plans in Dubai.
2. Grand Bleu Tower at Emaar Beachfront
You have come to the correct spot if you are seeking the ideal off-plan apartments in Emaar Beachfront Dubai from Emaar, the worldwide real estate giant. It is a residential tower in Emaar's lovely seaside community.
Tower 1 was a huge hit with investors, and Emaar is now offering tower 2 to fulfill the strong demand. Grand Bleu Tower 2 is excellent for individuals who want to combine luxury living with a beachfront apartment. None other than Elie Saab created the inside, thus the word "elegance" does not come close to describing it.
Rent
The Grand Bleu Tower 2 is located on Emaar Beach in Dubai, only minutes from the Dubai Marina.
Developer
Emaar properties may be found behind some of Dubai's most famous monuments, which have helped to define the city's unique skyline. How can you not trust the people who built the world's highest tower? Keep an eye out:
Burj Khalifa
Arabian ranches
Dubai Creek Residences
Boulevard Plaza
Apartments with golf views
Bach horizon
Villas Golf Grove
Eden villas
Rove Hotels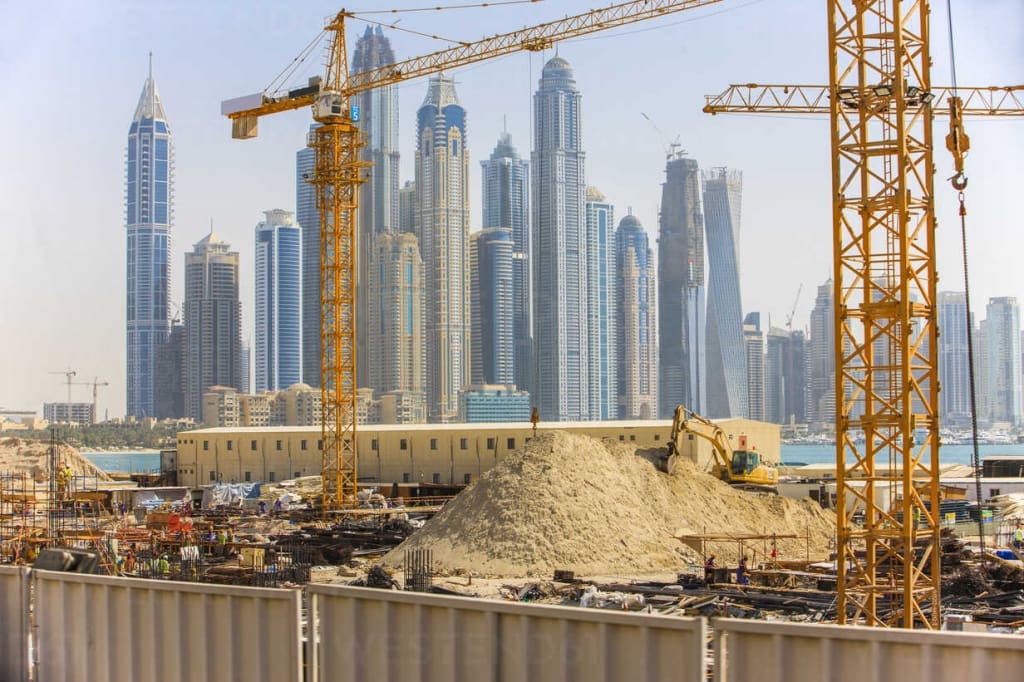 3. Silver Springs Villas at Damac Hills
The characteristics of Damac Hills do not need to be explained. They are some of the greatest real estate developers in the region, and you should be able to put your faith in them.
There is excellent news for you if you wish to feel exceptional. Silver Springs Villas is a limited-edition launch of 30 luxury four-bedroom villas at exceptional prices for investors and buyers.
The flats are designed with a wide and modern interior with large windows that bring in natural light. Ville Damac as a top it off, the community provides luxurious amenities such as parks, a fishing lake, and sports facilities to its inhabitants. If you are looking for a place to live in Dubai, Damac is a wonderful option.
Place
The Silver Springs Villas is part of Dubai's renowned Damac Hills, which are located on Umm Suqeim Rd.
Developer
With distinctive projects like the following, Damac Properties has a reputation in the region that precedes them:
Radisson Hotel
Ville Melrose
Green Acre Villas
Akoya oxygen
Trump estate.
Properties
You can expect large interiors and exquisite designs with these villas.
4. Golf Place Terraces (Golf Place Phase 2)
Villas are also an excellent investment, and Emaar's Golf Place Terraces is another fantastic Emaar development. Phase 1 was a huge success, and now it is time for investors and consumers to look for their next big thing in this second phase.
Golf Place Terraces is a villa complex that has everything a person might want and much more. 128 units in various sizes are offered, with Emaar this time including a Sky Lounge.
The homes will feature spectacular scenes of the lush greenery, and the area will be especially appealing to golf aficionados.
Place
The area is located on Al Khail Rd in Dubai and is part of the Dubai Hills Estate.
Developer
Emaar Properties is one of the region's renowned real estate developers. Your impromptu property investment in Dubai is safe in your hands.
Features and prices
Here's a list of the many properties to consider when working on Golf Place's terraces:
4 bedroom villas on 5431 m². Ft.: From AED 7,250,000
5 bedroom villas on 5745 m². Ft.: From 8,000,000 AED
6 bedroom villas on 8488 m². Ft.: From 10,500,000 AED.
5. Rukan 2 at Dubailand
Purchasing off-plan properties, particularly in Dubai, does not have to be a costly endeavor. Rukan 2 in Dubailand is one of the most affordable off-plan real estate alternatives.
Phase 1 was a success for Reportage Properties, the project's creators, so they have given you the second installment. Rukan 2 is a public housing estate with contemporary facilities that will appeal to the whole community.
As part of the project, the developer devoted special attention to green spaces to provide an exceptional lifestyle for everybody. There is a clubhouse and sports facilities in the township. It's also fully fenced and protected 24 hours a day, seven days a week.
Place
The house is situated in Wadi Al Safa, Dubai, near the Arabian Ranches and easily accessible from Emirates Road.
Developer
Reportage Properties first opened its doors in Abu Dhabi in 2014, and since then, the company has experienced tremendous growth in the region.
Al Raha Lofts
Diva Yas Island
Brings
Residence of Oaza
Leonardo's residence
Properties
They have several successful projects in the UAE:
Prices in Rukan 2 start at AED 628,000 square feet.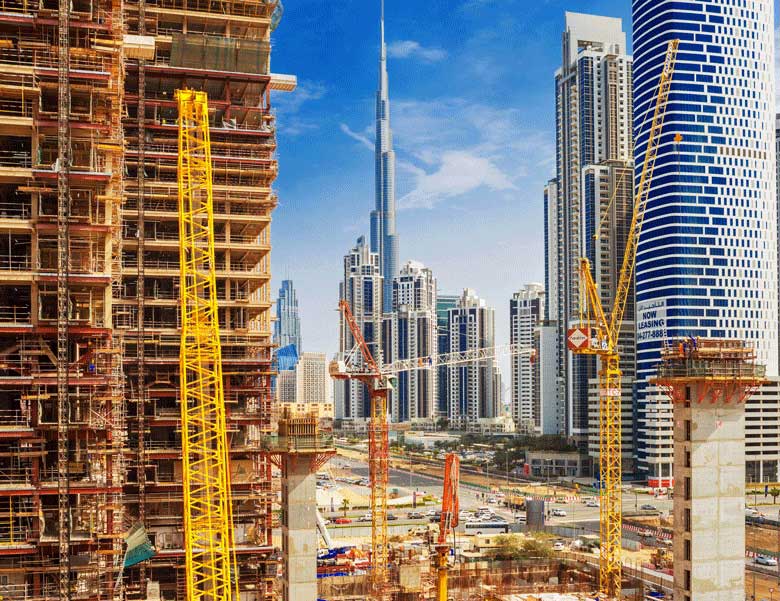 6. La Rosa 4 at Villanova
La Rosa 4 is a wonderful investment opportunity based on the popularity of the early stages of a project. Since the launching of La Rosa 1 in Dubai Hills, La Rosa at Villanova has proven to be a success in the real estate market for Dubai Properties.
The community offers meticulous attention to detail, as well as a lifestyle for inhabitants that is comparable to Dubai's luxury while being inexpensive. Because the developers are committed to green living, the building will be brimming with lovely plants and trees.
Place
La Rosa 4 is part of Villanova, located on Emirates Road. In the middle of Al Ain and Al Qudra roads in Dubailand.
Developer
Dubai Properties create Villanova, which has an impressive record of accomplishment in Dubai:
Casa Dora and Case Viva at Serena
Mudun Views
Dubai Wharf
The Villas.
Marsa Al Arab Villas
Madinat Jumeirah
Properties and Prices
You may select between two sizes of townhouses, both of which are created in amazing modern designs with big interiors:
1,947-m² 3 bedroom townhouse: from AED 1,257,000
Townhouse with four bedrooms of 2,333 m²: from AED 1,400,000