This is the best time to invest in Dubai real estate. Leading to a shortage of pricing and reforms, the Emirati market in Dubai has become a preferred choice among investors and buyers. Appealing conditions and long-term viability are two of the most important factors luring new investors to the UAE. According to S&P Global Ratings, the prices of prominent villas and Apartments are rapidly falling.
Prices per m2 are close to 2010 levels in some areas of the city. Prices and demand should continue to fall. Inflation and a lack of incentives for foreign investors to buy properties in Dubai have fueled the market. The real estate industry has been particularly affected by the exodus of Asian investors. They are strategically significant economic stimulants in the Emirati economy.
Dubai Real Estate for Sale
Due to the influx of tourists from all over the world, Dubai is currently a popular investment destination. Every day, come for unlimited shopping or see the sights in the area. Infusions of real estate investment in Dubai have a high chance of yielding maximum returns. The real estate and retail development for general use in this trendy city are very beneficial as an investment from an economic standpoint, coveted by expats and travelers.
Dubai has become the meeting point for business people from all around the world. This city hosts a wide range of business events, from small to large. Since October 2021, Expo Dubai's fascinating demonstration has been at its peak. This is already attracting real estate investors from all over the world. Because they understand that, this event will only affect the housing market, turning their property into a high quality, long-term liquid asset.
Dubai Real Estate for Rent
In the United Arab Emirates, rental property is always in high demand. This is unsurprising given that one of the world's most popular tourist destinations entices hundreds of thousands of people all year. In tourist areas, there will always be a demand for villas and halls for short-term rental.
Dubai is Aiming to Construct Record Residential Buildings
The current construction site is expected to elevate the UAE property market to a new level of socio-economic development. We are talking about 62,500 residential apartments in Dubai that will be completed this year. Analysts have noticed a trend in the UAE housing market to thrive from its long-running crisis in recent months.
In 2022, real estate developers in the United Arab Emirates hope to finish the construction of the most residential properties in the last ten years. No one, however, can guarantee that the project will be completed on time. The construction of new buildings, according to the report, may put downward pressure on sales and rents. At the same time, residential property for sale in Dubai can attract young investors who are optimistic about the local market's prospects.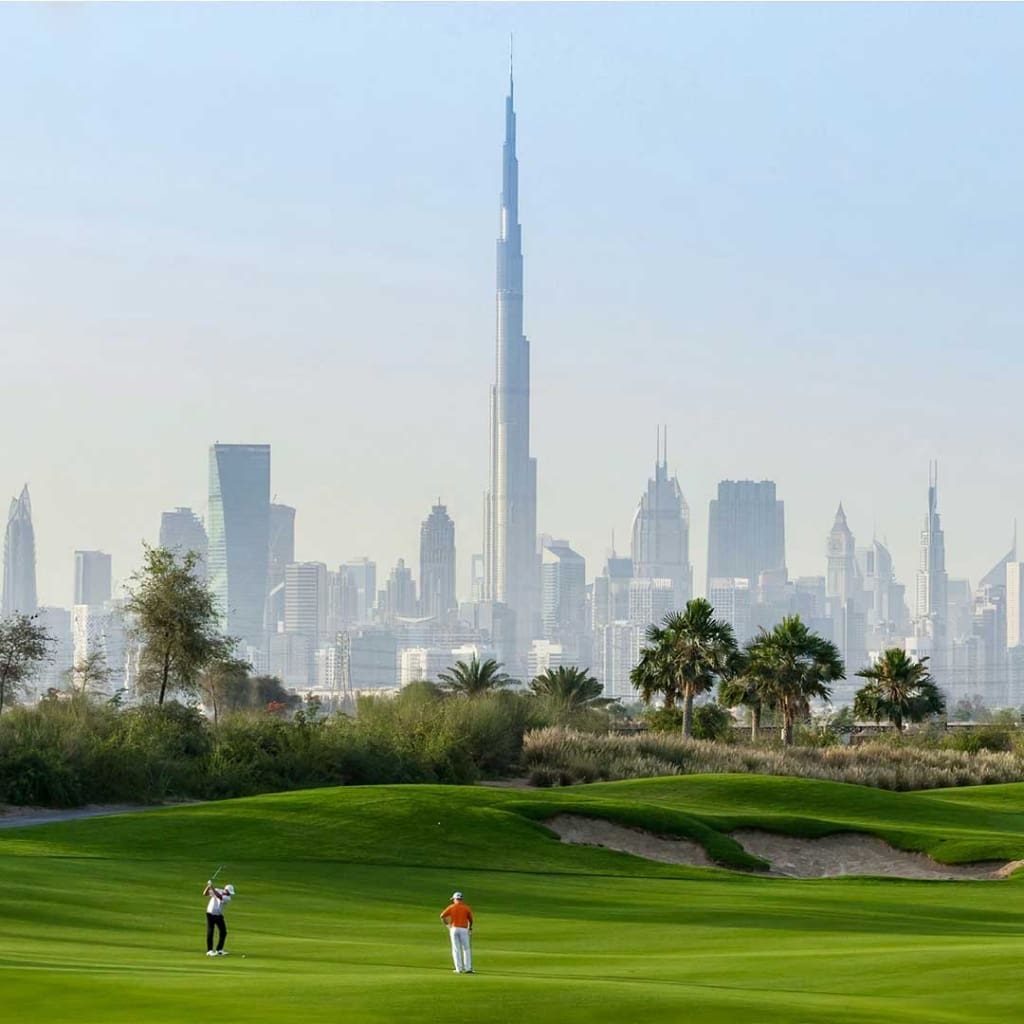 Why is Dubai Real Estate so Fascinating with Important Considerations?
Evermore rich and powerful people are choosing Dubai as a permanent residence and place of business. Many of them are steered by promising projects in addition to investing in villas for sale in Dubai. For the development and sale of the property in other UAE regions.
1. Geographical Location & Climatic Conditions
Due to its warm climate and beautiful sandy beaches, Dubai is among the most popular destinations in the world. The real estate market is booming because of the influx of vacationers and corporate clients. The Travelodge real estate market in Dubai is also doing well.
2. Standard Life Expectancy
Dubai has a well-developed infrastructure as well as a high standard of living. It is worth noting that expats flock to Dubai not only the good living conditions but also for the chance to advance professionally. The UAE is included in a list of the world's most promising cities for foreigners.
3. Stability
In terms of social and economic stability, the United Arab Emirates seems to be the most sustainable country in the Middle East. According to the most recent Dubai Social Study, 96 percent of the population of the emirate feels "safe."
4. The Cost Factor
Dubai's cost of standard living seems to be quite high. At the same time, all property investment objects in the UAE are rented fully furnished, and ready to use.
5. Factor of Earnings
The majority of investors purchase foreign properties with the intention of renting them out. This is a distinct benefit when it comes to property investment in Dubai. Around 80% of Dubai residents are immigrants from other countries who worked in the emirate. As a result, the city's apartment rental market is booming.
6. Law of Real Estate
The current legislation for residential housing in the United Arab Emirates is clear and straightforward. The process of having to register purchase and sale transactions has been made as simple as possible by the Land Department.
The Downsides of Acquiring Real Estate in Dubai
In the emirates, there is no such thing as a "residence permit."
You are only allowed to remain in the country for a limited time, up to three years.
For a legal stay, a residential visa is issued.
Foreign citizens who have purchased the property in Dubai can apply for this visa. However, the value of the accumulated object must not be less than AED 1 million (approximately 274 thousand dollars).
Aside from paying bills, the property owner must also pay a yearly maintenance fee for the asset where the property is located.
This annual fee, which includes parking, building protection, and garbage collection, varies from AED 50 to AED 200 per square meter.
Although Dubai is a multicultural metropolis, it is important to remember that the UAE is an Islamic country. This, of course, is reflected in all aspects of life, not just for the locals but also for visitors.
Bottom Line: Estate is assisting in Your Real Estate investments
In Dubai, Estate has been actively involved in real estate transactions. Our specialists can offer clients favorable conditions and quickly solve tasks of any complexity thanks to our skills-based practice and cumulative professional level of knowledge in the approach.
Shake hands with Binayah Real Estate. Summer is a great time to invest in UAE real estate because you can get an assured annual return of up to 10%. We provide free consultations in person, via convenient instant messages, or through the immediate purchase of the property in UAE from a developer.