We are delighted to present DAMAC Lagoons Nice Townhouses & Villas, a completely new development. These are ideal locations where you can immerse yourself in a range of enjoyable activities while enjoying the Mediterranean lifestyle. These villas and townhouses are even more appealing because of their proximity to Dubai's top locations.
DAMAC Lagoons Nice is a new development offering 4 to 5 bedroom villas and 6 bedroom townhouses with first-class amenities. The exquisite residential collections are complemented by a wonderful sense of community. As a result, you'll have access to many of the best lifestyle facilities available.
Residents and visitors may enjoy sunny skies, deep blue oceans, cobblestone walkways, and unique architecture in this coastal location. As a result, it's as charming as a pastel-hued work of art. Furthermore, these gorgeous DAMAC Lagoons Nice Villas offer you the opportunity to acquire a house in Dubai without paying the whole price.

DAMAC Nice is the beginning point for an unforgettable tour along Dubai's picturesque shore, where you can learn about the city's rich history and traditions. The townhouses and villas are strategically positioned in the neighborhood and provide the ideal combination of seclusion, enjoyment, and adventure for residents.
The project's convenient position near the DAMAC Lagoons provides easy access to the rest of the city. Easy access to major commercial areas, shopping districts, and regional leisure centers is made possible by the proximity to major highways.
Experience the enchanting lifestyle hotspot where you can take advantage of the waterfront amenities. In addition, the development is provided with appealing payment plan alternatives, making it reasonably simple for end-users. To choose between villas and Nice townhouses at DAMAC Lagoons.
Project Highlights
4BR TH (M), 5BR+M TH (M), 5BR+M TH (C), and 6BR+Maid are the bedroom's range
Completion is expected in the second quarter of 2025
AED 1,706,000 is the starting price
Price per square foot starts at AED 752
The area ranges from 2268 sq. ft.
Villas and townhouses are available in this new development
Easy access to well-known tourist attractions
Payment plans that are both attractive and flexible
Water park-like features can be found in recreational locations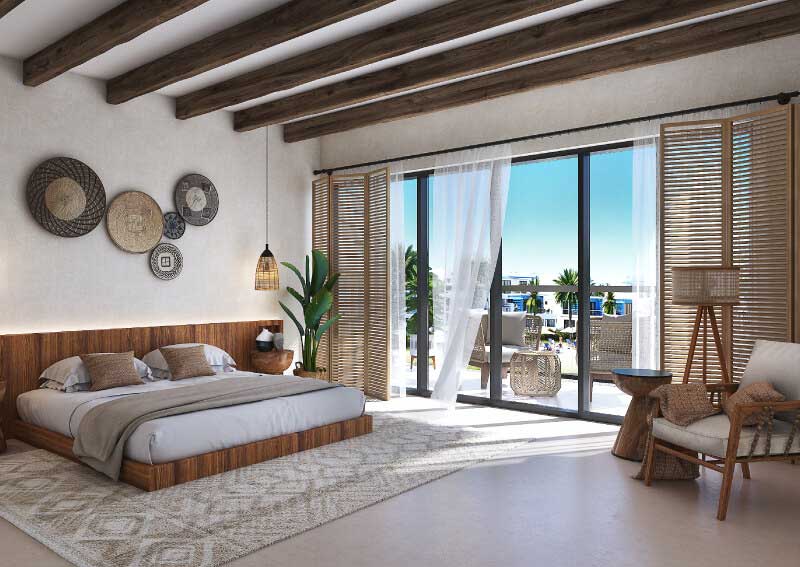 The Main Characteristics of DAMAC Lagoons' Enchanting Residencies
DAMAC Lagoons Nice is a beachside complex with high-end amenities that ensure a comfortable and relaxing stay. The development provides a tranquil setting away from the city's hustle and bustle. Where blue lagoons, white-sand beaches, an island atmosphere, and a multitude of wonderful adventures surround these magnificent luxury villas. Recreation areas are created to provide a unique blend of adventure and luxurious living, allowing you to discover the pleasures of water.
From every viewpoint, these off-plan properties for sale in Dubai are meant to be excellent homes. They also reflect a distinct way of life. Here's all you need to know about these Dubai homes, including amenities:
Inspired by French design
It has a striking architectural design
Interiors that are both elegant and inviting
Located at a one-of-a-kind address
Surrounded by a wide range of amenities
Stunning vistas are available
Easy installments are included
Amenities at Nice Townhouses
Water Park
Lagoons
Water cinema
Waterfalls
Sandy Beaches
Regional Mall
Zen Gardens
Floating Cinema
Cafes and Retail Prom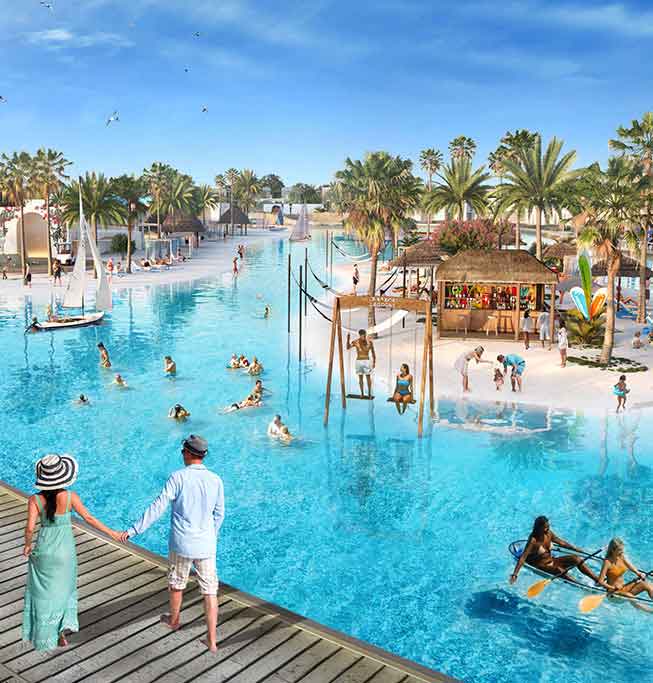 DAMAC Lagoons Nice Payment Plans
DAMAC Lagoons Nice offers a variety of payment plans. Where purchasers and end-users can choose from a variety of villas and townhouses. Purchasing a property in this leisure design neighborhood will also provide you with a lifestyle that you won't find anyplace else. These payment plans are made keeping in mind customers' needs. So, here are easy and simple payment plans:
| | | |
| --- | --- | --- |
| Installments | Payment | Accomplishment |
| Down Payment | 5% | On Booking |
| 1st Installment | 10% + 4% DLD Fee | Within 1 month from booking |
| 2nd Installment | 5% | Within 3 month from booking |
| 3rd Installment | 4% | Within 6 month from booking |
| 4th Installment | 4% | Within 9 month from booking |
| 5th Installment | 4% | Within 12 month from booking |
| 6th Installment | 3% | Within 15 month from booking |
| 7th Installment | 3% | Within 18 month from booking |
| 8th Installment | 3% | Within 21 month from booking |
| 9th Installment | 3% | Within 24 month from booking |
| 10th Installment | 3% | Within 27 month from booking |
| 11th Installment | 3% | Within 30 month from booking |
| Final Installment | 50% | On Completion |
Payment Options of DAMAC Lagoons Nice
You can buy DAMAC townhouses and villas with many payment methods. There are many ways you can get your favorite villa or townhouse here. If you purchase here with our help, we allow you to pay in the following ways. Here are the ways.
Bank Payments
Check
Bitcoins
Hard cash
Online transfer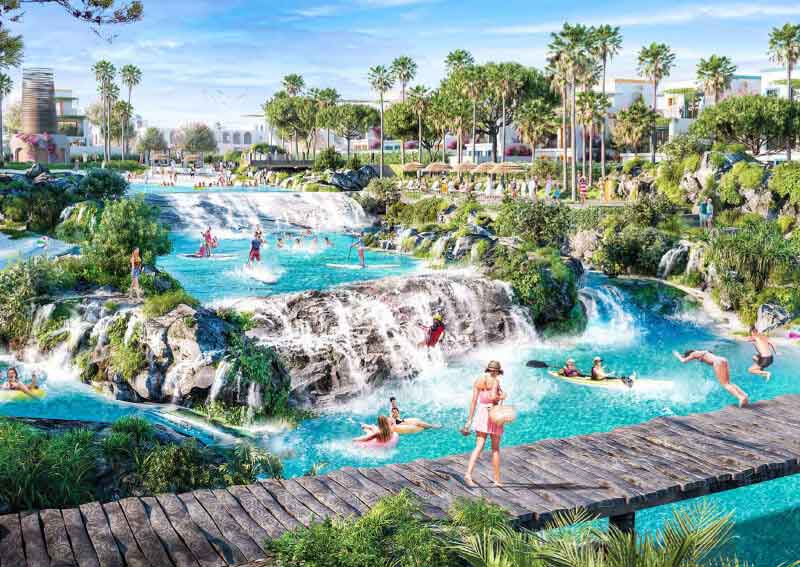 Nearby Areas to DAMAC Lagoons Nice Villas & Townhouses
DAMAC Lagoons' unique position also means that your DAMAC Lagoons Nice Villas will be close to practically anything. Because you can get to your destination in as little as 9 to 30 minutes. Here are a few locations to visit around these villas:
Mediclinic Parkview Hospital is 12 minutes away
The Plantation Equestrian and Polo Club is only 11 minutes away
First Avenue Mall is only 11 minutes away
The Dubai Autodrome is only 12 minutes away
Miracle Garden is 13 minutes away
Dubai International Stadium is 14 minutes away
Me'aisem City Center is 14 minutes away
Aster Medical Centre is 9 minutes away
Studio One Hotel is 9 minutes away
The Dubai Polo & Equestrian Club is only 10 minutes away
Park Inn by Radisson is 10 minutes away
The Global Village is 14 minutes away
IMG World is 14 minutes away
Hamdan Sports Complex is 15 minutes away
NMC Royal Hospital is 19 minutes away
The Mall of the Emirates is only 24 minutes away
Al Maktoum International Airport is 28 minutes away
Master Plan of DAMAC Lagoons Nice
DAMAC Lagoons Nice is located near the DAMAC Hills and is part of the Dubai Master Plan community. The neighborhood has its own body of water and is close to a variety of recreational attractions, activities, and experiences.
Living here is like reliving the best parts of life's most significant experiences, with a sense of significance and belonging in a confined space. The entire facility is built around open and green spaces that connect to numerous aquatic activities. Where you may unwind while exploring a diverse choice of leisure spaces.