As real estate with bitcoin is got fame. Transactions are open to the public, but they cannot be manipulated. Rather than being controlled by a central authority, cryptocurrency uses cryptography to verify transactions and record them in an open ledger without the use of a central authority. This system keeps track of previous transactions and performs new ones based on them. The blockchain serves as cryptography's transactional ledger. Real Estate with crypto is significantly impacted.
It's likely that full implementation and enforcement would result in a number of noteworthy outcomes. When it comes to Dubai property with crypto, how does blockchain compare to traditional methods? It's difficult to get money for new construction projects in the real estate industry. When working with a single bank as a lender, real estate development companies should expect maximum interest rates.
Blockchain makes it easier for developers to manage investors and ensures transparency in investment and continuous ROI monitoring for investors, thus simplifying access to alternative financing models. Real Estate with crypto can be distributed across the world if desired. These solutions make investing easier for investors, boost investor confidence, and allow them to access a wider range of investors.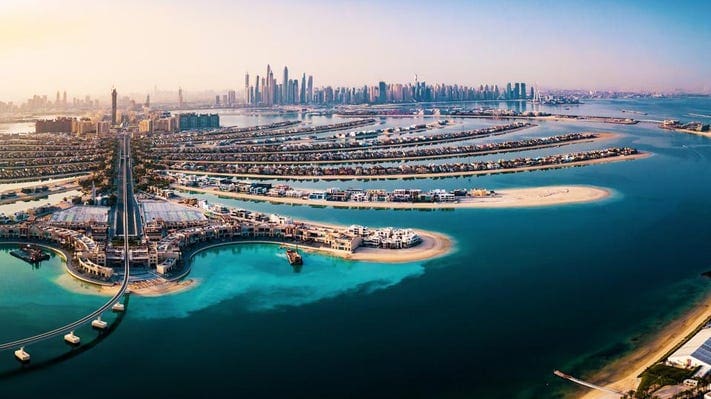 Ease of property search
The use of Blockchain and cryptocurrency simplify and improve the search for properties for rent or sale. It's difficult to find rental or sale properties with the current system, which relies on disparate, fragmented platforms and agents.
It is much easier for all parties to access the system from the convenience of their own offices and homes once Dubai property with bitcoin is widely adopted. Blockchain and Cryptosystem ensure the accuracy of property details like location and address, age, repair status, property history, and so on.
Fast and smart transactions of Real Estate with Bitcoin
The blockchain system that powers Crypto relies on a registry confirmation system that connects virtually all network participants. Every transaction is now smarter, faster, and even cheaper. The cost of processing real estate with bitcoin is significantly lower than the current method. It's also thought to save money by avoiding things like registration fees and other miscellaneous expenses.
Potential Risks
Risks are inherent in all forms of investment. The risks of real estate with crypto may be similar. It should be noted that the increased risk that cryptocurrency may bring to real estate transactions is similar to the risk inherent in any industry involving securities trading. Cryptocurrency is vulnerable to a new type of financial theft perpetrated by hackers. Several institutions have already been hacked as a result of this threat.
This is due to the fact that, unlike fiat money, cryptocurrencies are intangible and digital-only forms of currency, making them vulnerable to hackers. As Dubai property with bitcoin becomes more integrated transactions, this calls for caution. It also makes additional measures, such as engaging the services of insurance companies, to address associated risks reasonable.
Conclusion
Change is the only constant. With the innovation of the real estate market, as well as various other revolutionary changes, cryptocurrency is thought to have the capacity potential to effect changes in various segments of the real estate market based on known principles and concepts.
According to Binayah Real Estate Dubai, buying and selling real estate with bitcoin is quite safe and risk-free. You can now pay in your desired way. Our investors are smart and professional, so they will assist you in every step of the transaction.