Why did Emaar Properties get this position? What are the reasons behind this marvelous achievement? Let's take a look at the details of this report.
Emaar Properties is at the top of the list, with total assets of $ 34 billion as of September 30, 2021. Forbes Middle East has listed the "50 Best Real Estate Developers in the Mena in 2021." This year, businesses completed some of the area's key initiatives.
The list is compiled using financial data, age of the firm, reputation, the value of accomplished and under-construction projects, and the amount of the company's land and unit holdings. Because the list only contains developers who have submitted their projects. Developers whose projects are not yet functional have been eliminated.
Emaar Properties, – in the United Arab Emirates, topped the list with a total value of $ 34 billion at the end of September 2021. Emaar Properties is one of the GCC's largest and most profitable real estate firms in terms of assets.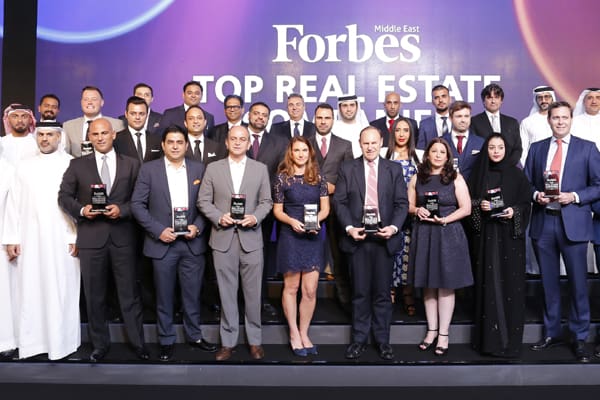 Aldar Properties, situated in Abu Dhabi, came in second with a total of $11.3 billion (as of September 2021). In December 2021, an Aldar-ADQ combination paid $388 million for 85.5 percent of SODIC. SODIC, an Egyptian mixed-use developer, was ranked 36th on the list.
Nine countries in the region are represented by the developers on this list. The UAE has 17 firms on the list, four of which are in the top five, while Saudi Arabia has eleven. Along with seven in Egypt, six in Kuwait, three in Qatar, two in Oman and Morocco, and one each in Jordan and Bahrain.
Forbes Middle East has also issued a ranking of the "10 best construction businesses in Mena 2021" to acknowledge the greatest construction companies in the area. These businesses were chosen depending on the value of completed and ongoing projects, the number of workers, and the company's longevity.
The Great Egyptian Museum, the monorail, and the metro in the wider Cairo area put Egyptian Orascom Construction at the top of the list, thanks to several forthcoming projects in the country. Half of the ten businesses are situated in the United Arab Emirates, working on projects such as Yas Island, the Sheikh Zayed Grand Mosque, and Expo 2020 Dubai.
This has been a huge success for Emaar Properties. At the moment, it can be said that Emaar developers have become the largest and most transparent developers in the UAE. According to this Forbes report, the fact that Emaar Properties tops the list is a testament to the public's confidence in them.
It will not be difficult to predict in the coming year that Emaar Properties will cross the threshold of further success. We can also say that Emaar Properties will be entitled to be at the top of the list of top developers in the world.